So you may or may not know this, but I have a wee bit of a travel bug. So much so I have a travel blog that has a ton more details and photos so go check it out

This travel bug – it's insatiable and I am constantly stumbling upon new places that I just *HAVE* to go! My 2017 European adventure started out as a little idea while reading a travel blog about Croatia. In my mind, I have heard of all of the countries I visited when I was in geography class in middle school and could probably point them out on the map, but I never really wanted to go there because my priority was Italy and France – you know, typical touristy spots. However, this was my 3rd trip across the pond and I felt braver and ready to hit some of the lesser-known tourist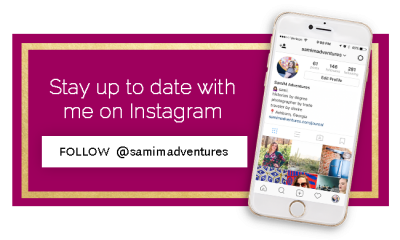 spots and mark a few new countries off my list. Croatia was definitely the first destination that came to mind. As I researched the area, I saw some incredible places worth visiting in other countries such as Bosnia and Montenegro. Like truly stunning, gorgeous Instagrammable sharing places. One of the best things about European travel is that all of the countries are smaller and literally within driving distance. Country hopping is the best despite the long passport control lines between some of the countries.
Back in April, I left the great state of Georgia and began my first solo international adventure. Yep, you read that correctly! I went overseas by myself and it was seriously the best thing I have ever done in my life. I knew a lot of people who were skeptical about my safety but I honestly never felt an inkling of fear while I was gone. Everyone was so sincere and lovely. And boy did the views not disappoint either!
10 flights
5 new countries – not counting airport stops
A torn ACL freak accident because I like to keep it interesting.
For more on that story, I will be sharing all about it on my travel blog…eventually. It is a struggle to sit down and write. I feel like I am in college all over again suffering from writer's block.
Onto the photos because we all know that is what you came here for – here are a mixture of iPhone + big mamma jamma camera.

Dubrovnik, Croatia

Kravica Falls, Bosnia

Kotor, Montenegro

Shkodër, Albania

Santorini, Greece
Travel is such such an adventure and one I will never regret investing in – ever. Here is another plug for my travel blog for those interested:
xx,
Sami
If you enjoyed this post – be sure to click like below and share it with a friend.
You may also love these: