So you may not remember this post but I have two newborn photographers who I just stalk their work. Rachel Vanoven is one of two photographers. I always go to her page and browse her images. I love to study her technical lighting and posing. Sometimes I visit just to see a cute baby or two when I am feeling blue. I love how organic and natural her photos tend to be. She is pretty much a big deal in the newborn photography world. You may have heard me gush about her in another post because I purchased her eWorkshop forever ago and it was life changing. I am serious. Not only did it improve my newborn posing, it truly helped me with my photography in general by giving me more knowledge on camera basics and angles. Let me tell you a story about meeting an idol of mine.
Well back in November or so of last year, she asked in our private group (a perk of purchasing the eWorkshop!) if there was anyone who would be willing to write a review on her workshop and share it. My review was written in my typical quirky humor that I try to convey to everyone. It's just who I am – a giant weirdo. Well, guess what?! She loved my blog and I won a seat at her "fly on the wall" workshop.
I am not a newbie when it comes to air travel. I learned to navigate the Atlanta airport on my first international trip 5 years ago, so let me tell you, landing in Indianapolis' airport was a breeze. Although not small in size, it just definitely does not even compare to ATL crazy human/air/vehicle traffic. But I was a total newbie when it came to Uber. After my first misunderstanding and my inability to find my Uber driver for like 5 minutes, I became an Uber expert. I seriously felt like a boss because I felt like I had so many chauffeurs.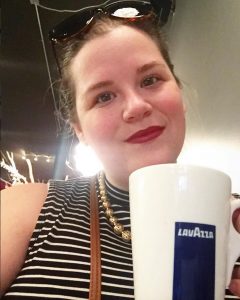 I explored Indy that first evening but checked into my adorable bed and breakfast in the historical district. Gary at the Old Northside Bed and Breakfast was truly the greatest host and their homemade breakfasts were SO GOOD! If I was a better photographer, I would have taken photos of it but a morning person I am not so I left my phone in my room.
But the next day was perhaps the most exciting for me. The "Fly on the Wall" Workshop. What I am not referring to as "Sami had stars in her eyes cause she met her fav newborn photographer." Kinda just rolls off the tongue, don't ya think? After getting an Uber to Rachel's studio, I realized I was the first attendee who had arrived. One on one time with Rachel! How crazy. We talked various topics including businesses but most importantly – Harry Potter. I warned her and told her not to read the newest tale in the series (a warning I received myself from my friend but did not listen – Sorry Andrea! I should have listened). Talk about a down-to-earth person though. As the other girls arrived, we slowly started talking about business woes and newborn stuff. We watched Rachel edit a few photos from her family session she had the previous night. It was just an all around great experience to be around other like-minded individuals who just *get* you and your business.
But the real magic happened when her model client arrived for photos. Watching her interactions with the parents, her hand movements, her transitions, her soothing techniques…that is something I am forever grateful for experiencing. I snapped a few behind-the-scene iphone shots but I was mostly enthralled with watching that I did not get many.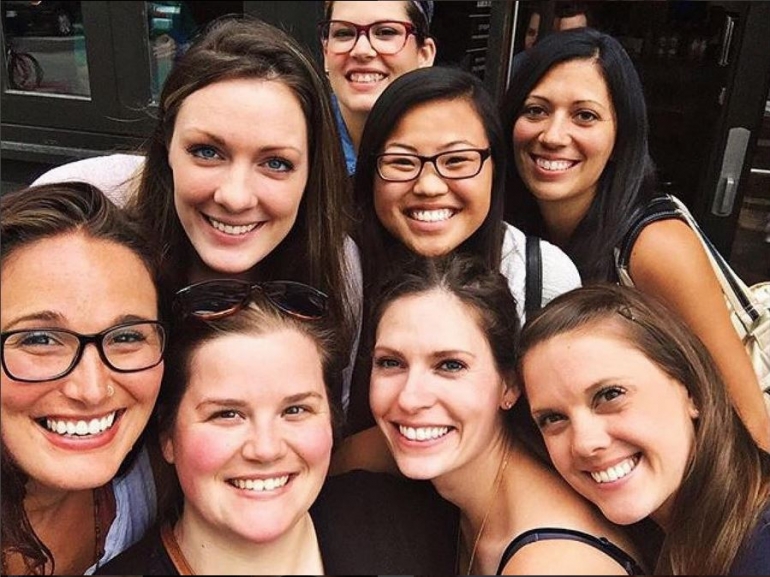 After the session, we had another chat about our businesses and it was more of a question and answer dialogue between everyone. Just a bunch of creatives sharing their methods and their successes. We then went out for tacos and drinks afterwards at Bakersfield which is located in the hip Mass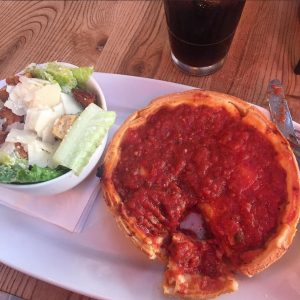 Ave area of downtown Indy and OMG the food. I felt like I was on a culinary tour for this trip. Again, being an awful photographer I am, no photographic proof but believe me, if you are ever in Indy, GO to Bakersfield (go to this site to see yummy photos of the tacos!). After another day of sightseeing and shopping in the city and two amazing restaurant experience at Giordano's and Santorini Greek Kitchen, I was ready to come back home after a whirlwind month of traveling all over the country.
I seriously cannot wait and see where my next adventure is going to be. I am planning a Mediterranean trip in the spring for vacation and I promise that I will be much better about documenting!
until next time,
Sami
If you enjoyed this post – be sure to click like or share it with a friend.
You may also love these posts:
Comparison is the thief of joy
A letter to myself 5 years ago