Prints + Products


Here at SamiM Photography, we offer the highest quality prints and products that are meant to stand the test of time. Made of gorgeous archival materials, each product is meant to be displayed on your wall, a shelf, or on your coffee table.
Professional archival prints are available from the smallest wallet size up to a gorgeous large 30×40 print. Standard sizes are available but even custom sized images to fit those old frames are available!
The photo paper is archival meaning that it has a standard archival value of 100 years for in home display; 200 years in dark storage.
A mounted image is a professionally portrait applied to a sturdy mounting surface (mat board or styrene depending on your preference) and is very durable, increases the longevity of the print, and reduces the likely hood of humidity disrupting the print and causing warping.
Please take a second and browse below to view some of the other amazing products available.

Albums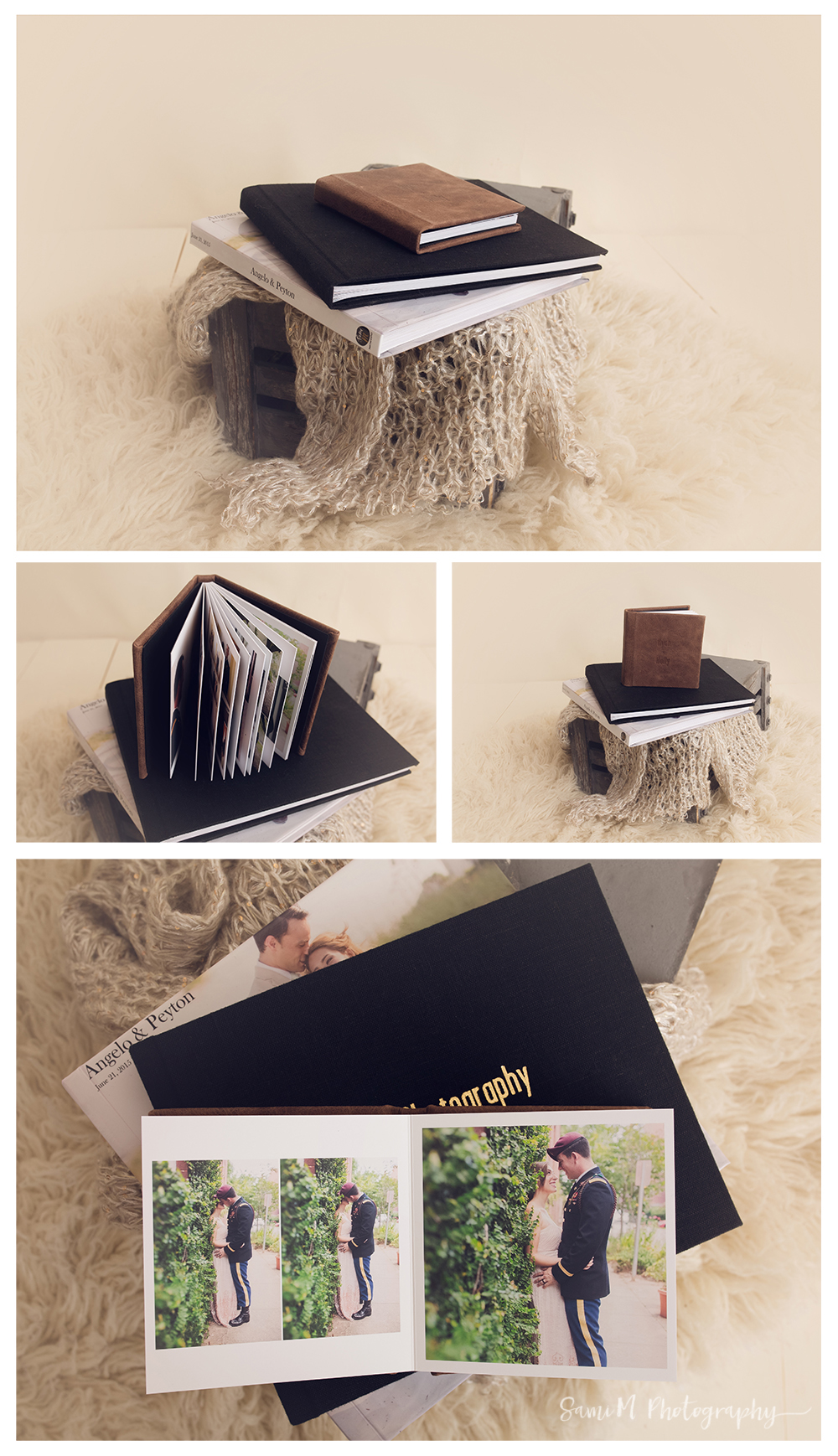 Prices for custom albums start at $300.00 and are available in the following sizes:
5×5 (add-on only with a purchase of a large album), 8×8, 10×10, and 12×12.

Canvas Gallery Wraps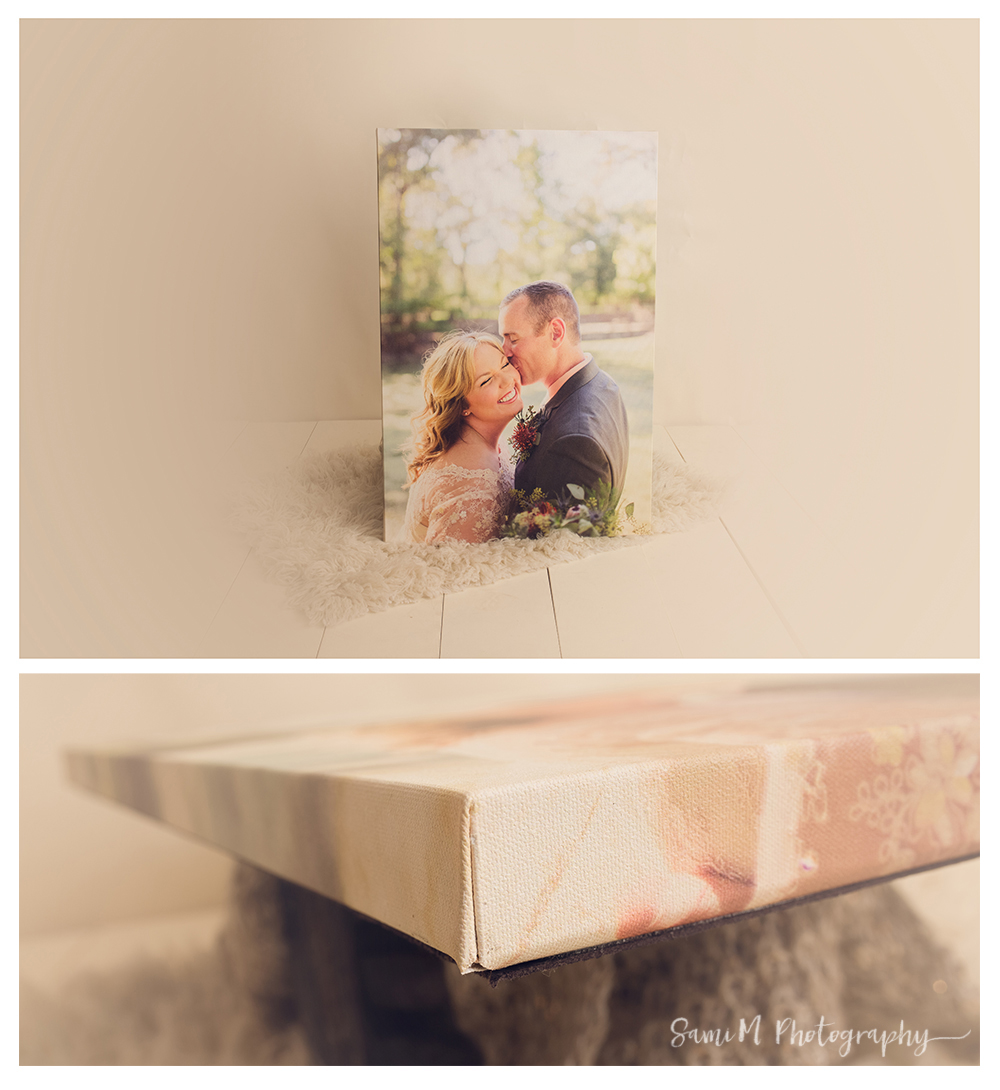 Prices for canvas gallery wraps start at $100.00 and are available in numerous sizes

Heirloom Photoblocks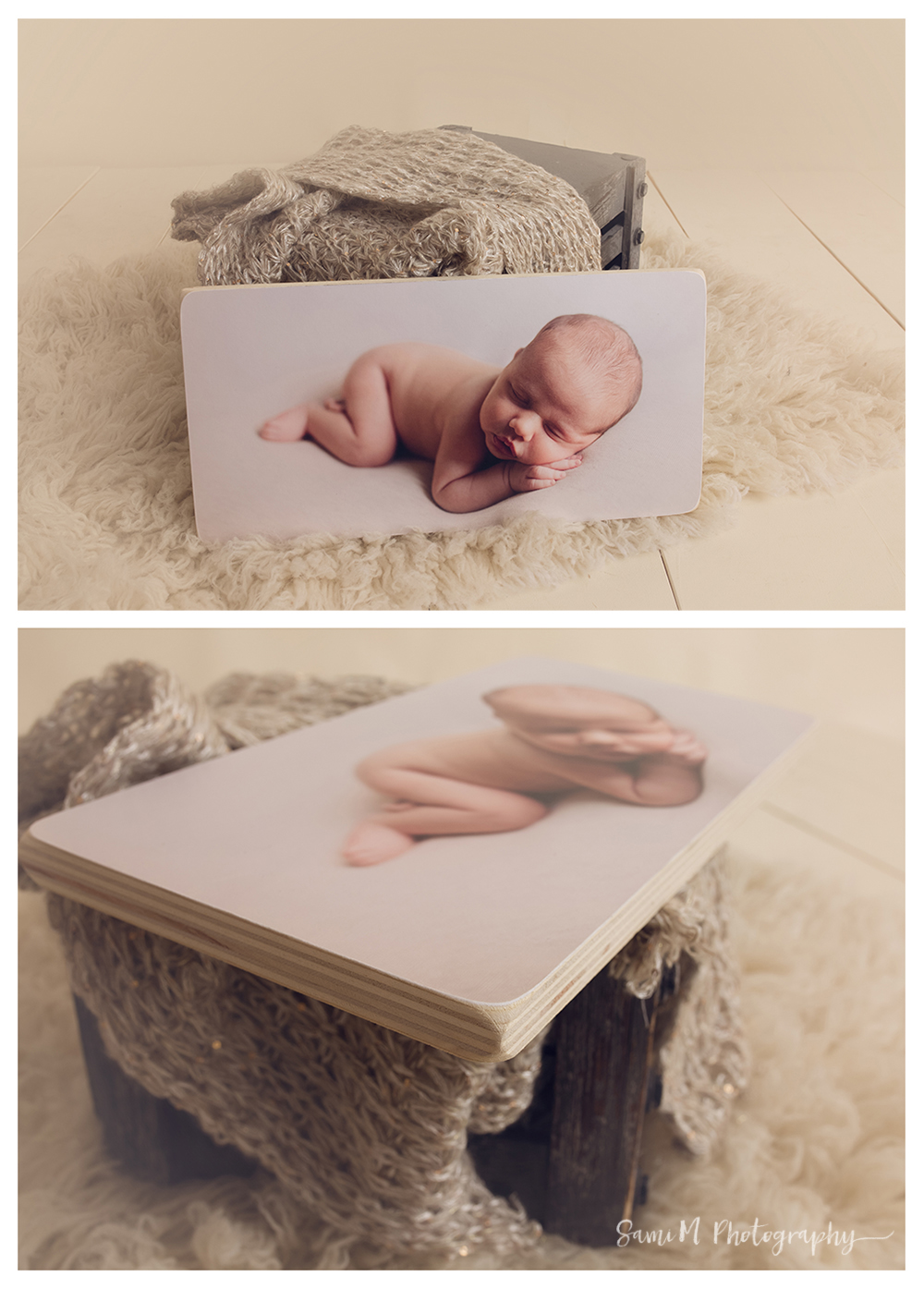 "Photoblocks are a beautiful marriage of modern technological photo design and rustic handwork.
This process is done entirely by hand, meaning each piece is a one-of-a-kind piece of art. Because each piece is crafted individually, the pieces need their own print laying, finishing, coating, drying time and framing. 100% handcrafted with a lot of love and care…"
Prices start at $100 and are available in numerous sizes.



Custom Wooden 8GB USB +
Wooden Keepsake Box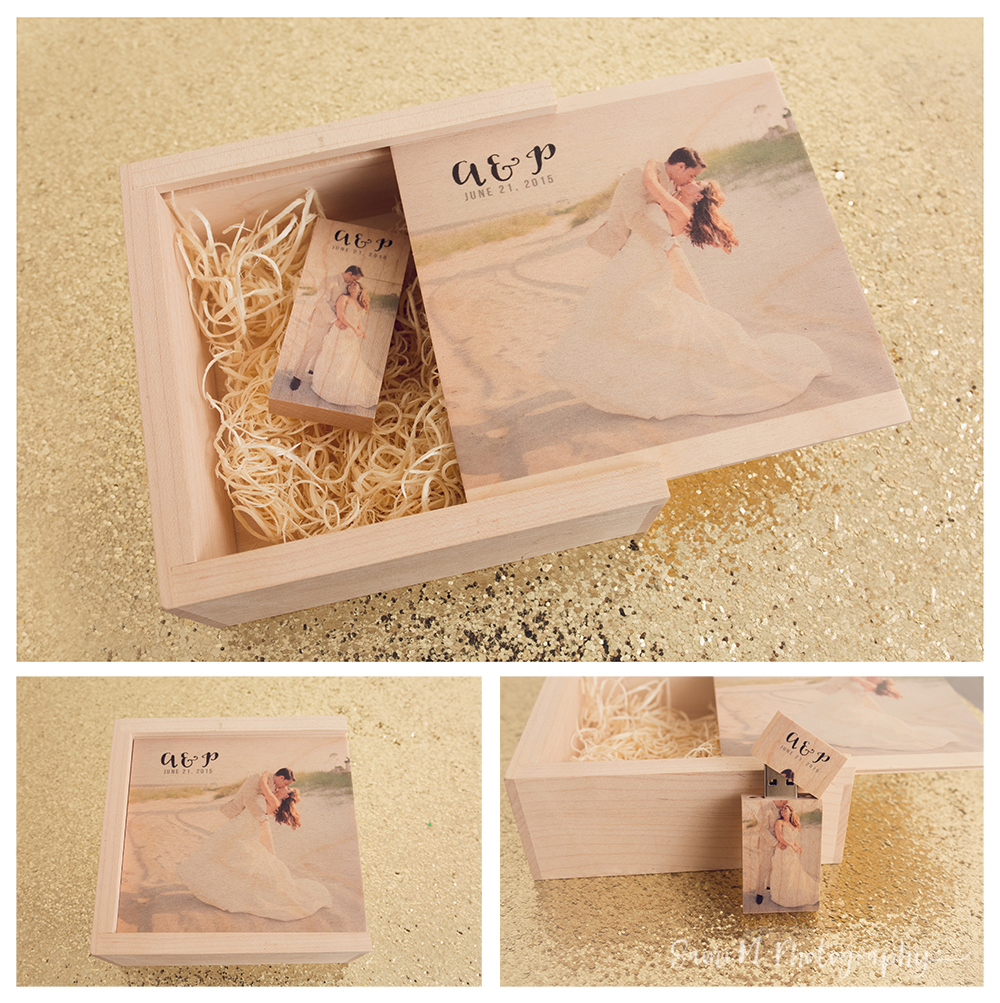 $150.
USB can be upgraded to a 16GB drive for an additional $50.