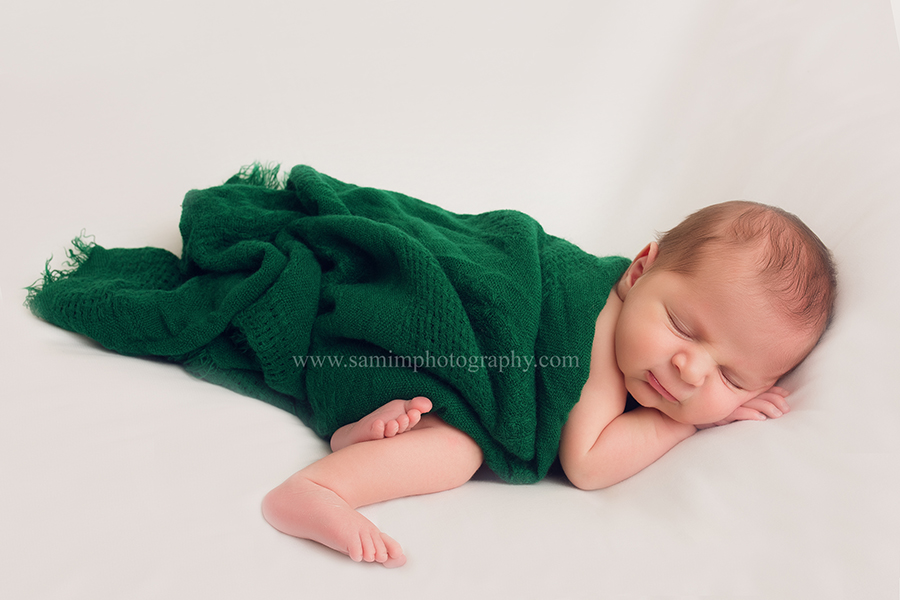 You know that quote, "Do what you love and you will never work a day in your life?" Well whoever said that has never photographed the newest residents of South Georgia.  Don't read that wrong – I absolutely LOVE newborn photography but I can guarantee that many don't know how truly hard it is not only to actually pose and photograph these fragile little ones, but also the amount of preparation and post-processing (editing) that takes place before/after the session.

In this new 3-part series, I am going to give you the the inside scoop – the lowdown – of the typical newborn session with a newborn photographer. (**As many of you know, I consider myself a portrait photographer. That translates as I don't have a specialty like seniors or weddings – I like to do a little bit of everything. With that said, I do still consider myself a newborn photographer as well…**)
I hope that by reading this, new parents-to-be will be more prepared and informed when it comes to planning for their little one's session and choosing the best photographer to capture your little's ones perfect newness.
First up is what I will dub as the "planning stage." I know, real original. *eyeroll*
What many may not realize, but some clients book newborn sessions as soon as they find out they are pregnant. That is typically 7-8 months before the session! Whew! However, this is really for those clients who just *know* who they want to use for photos. But not everyone is that prepared for scheduling their little one's session. Most of my maternity clients actually book around the middle/end of the second trimester. I have even had a few book right before the birth of their little one but I DEFINITELY do not recommend that because I very rarely have last minute openings.
Constant communication is key in this stage. Exchanging emails (or meetings, phone calls, texts, Facebook messages, etc.) helps me get to know the client better but also this is the opportunity for the client to get to know me and all of my quirks (I have many, obvi…) This portion of the planning stage can happen over a couple hours or spread out over weeks. Each client varies in response time, their communication preference, and clearly elaborating their specific vision. This stage is very important because it is the time for you to go over exactly what your client is wanting – whether it is mini or deluxe newborn session, a maternity+newborn session, or a First Year Baby Plan. This is your opportunity to expound on the services and products that you offer. You want to make sure that your moma-to-be's know all of their options!
Although I do usually start off my client relationships via email or other digital formats, I prefer to do in-person consultations at my studio. I love making face to face contact and I feel like it is more personable when you are actually meeting in person. It also fosters great discussion that can sometimes be lost in the digital communications! It is at this consultation that we go over requests for sessions:
What colors does the client want to include or avoid?
Do they want a deluxe session that includes sibling photos or parent photos?
Do they want to bring in personal props such as sonograms, outfits, family heirlooms, etc?
Do they have a specific set-up in mind? (This is more for those who want to include their jobs in a session – military, public servants, etc).
What poses does the client prefer? Naturally posed babies (think lifestyle) or posed positions such as the froggy/head-in-hands pose or tummy time pose?
Are they comfortable with showing of their baby's little bum? Do they prefer wrapped shots or covered shots?
There is no shortage of questions or details that can be covered! I take copious notes and I show the client what types of props I have, what color backdrops I currently have, and my portfolio of images so they get an idea of the scope of my work.
These consultations are also the perfect opportunity to go over what is included in their package, my contract, my model release, and collect the deposit for their session or baby plan if they choose to book. Reading a contract can be complicated and wordy but I am there to answer each and every question!
FYI – there is no obligation to book your session at the consultation.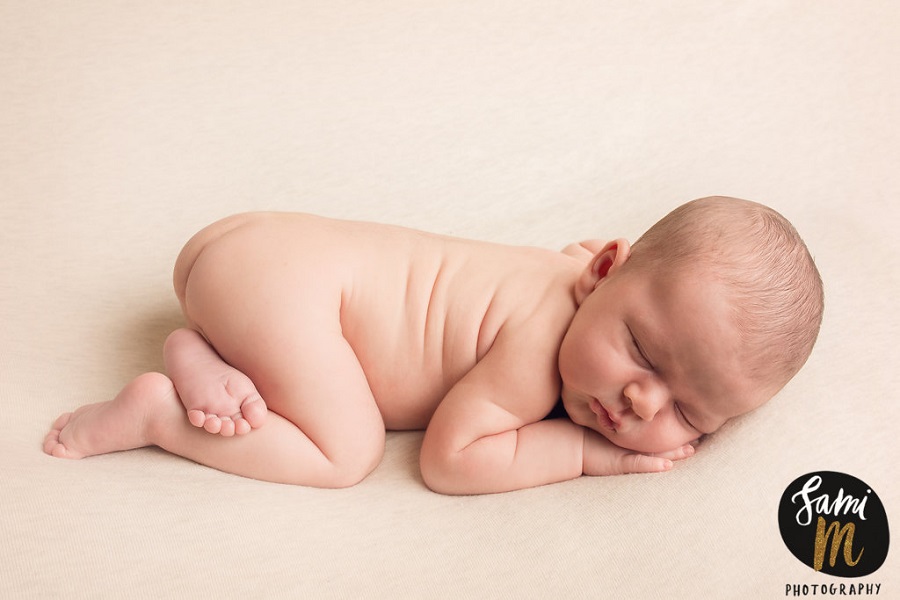 After going over all of the details, gender (if known), due date, special notes for the session, etc., I put the moma's due date on my calendar. Since scheduling newborn sessions is very difficult due to not knowing when the baby will actually come, I typically just "pencil in" their due date on my calendar tentatively. Like I said previously, this can me almost 7 months in advance! I have to be hyper-organized to make sure I don't overbook or lose someone's date.
**TIP ALERT**
At this portion of the blog, I am going to interrupt your reading with an extremely helpful tip!

This tip is in regards to calendars and scheduling. Whether you are a budding photographer trying to start a business or whether you just need an organization tip, you need to know this. When it comes to scheduling sessions, I use an electronic scheduler – my apple calendar. I chose this application for many reasons:

it syncs perfectly with my iPhone, my iPad, and my iMac all of which I usually have on hand when someone approaches me about scheduling a session in person or when someone wants to confirm their session date and time.
it has online backup because I am paranoid about technology failing sometimes. It is also convenient to be able to check it from any internet browser.
it is super easy to use and separate personal events from my business. See ==>
and yes, I do schedule books releases, new movies, and even tv shows on my calendar so I don't forget anything!
I love being able to pop in session locations into an event and when it comes time to going to that even, just click on the address and GPS will guide the way. Super convenient

Find out what works best for you! No matter if you are old school and use a paper planner or if you are doing yours electronically via apple calendar, google calendar, or some other app, there is no one way of scheduling. Be sure that you stay very organized and record dates as soon as you schedule them, confirm the date and times with your clients a couple days before the session, and I can guarantee that you will never forget a session or accidentally double book.
**End of TIP ALERT**
The consultation and scheduling is just the beginning of the planning stage. I enter everything into my studio management software – and I mean everything. Their contract has contact info such as an email, phone number, and address. I also enter in their session choice, record their payment, and enter in any notes that I will need to refer back to at a later date.
If at their consultation they requested a certain color backdrop, wrap, or headband that I don't have – I go shopping!
Some of my favorite vendors:
Backdrops
Newborn girls' props:
Newborn boys' props:

handmade newborn pants made by my awesome friend, Eilene!

Other props:

Felt Fur – Felted Layers
Hobby Lobby
Antique stores
Flea markets
There are many, many more places I get miscellaneous things from, but those are some of my favorites!
Next up in the blogging series is the "production stage." Be on the look out next week for that post!
xx,
sami