You know that quote, "Do what you love and you will never work a day in your life?" Well whoever said that has never photographed the newest residents of South Georgia.  Don't read that wrong – I absolutely LOVE newborn photography but I can guarantee that many don't know how truly hard it is not only to actually pose and photograph these fragile little ones, but also the amount of preparation and post-processing (editing) that takes place before/after the session.
In this new 3-part series, I am going to give you the the inside scoop – the lowdown – of the typical newborn session with a newborn photographer. (**As many of you know, I consider myself a portrait photographer. That translates as I don't have a specialty like seniors or weddings – I like to do a little bit of everything. With that said, I do still consider myself a newborn photographer as well…**) I hope that by reading this, new parents-to-be will be more prepared and informed when it comes to planning for their little one's session and choosing the best photographer to capture your little's ones perfect newness.
Read the first part (the planning stage) here! 
AND
Read the second part (the production stage) here!
Well the end is here – the final post of the 3 part series that is giving you the reader an inside view into how I schedule, plan, photograph, and complete a newborn session. This post is more video intensive since it's mostly digital stuff that I do from this point onward.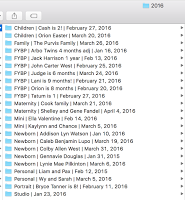 First off, I download my images onto my computer and back them up on my external hard drive. This is so important and I always do this right after my sessions. I am so paranoid about leaving my images on my camera and I always, always back up my images. I am hyper-organized with my digital files. I not only separate my digital files by year, I name their folders by the type of session, client, and date. For example, here is a screenshot of my 2016 folders as of right now. My external hard-drive looks exactly like this but imagine it with like 5 years of digital files.
Once my images are safely on my computer and hard-drive, I cull them in Adobe Bridge. Now this is my method but I am not saying it is the only method! Everyone has different ways of doing things and I am probably not doing it the *correct* way but I am doing it the way that works for me!
and it is here that I show you a 15 minute video of me doing some culling, editing in Adobe Camera Raw, and finishing my edit in Adobe Photoshop. Enjoy! Be sure to watch in HD/full screen! Lots of Caleb cuteness!
On average, I spend anywhere from 3-5 minutes per newborn photo. Sometimes I batch edit but there is no quick way to correct skin tones, skin blemishes, etc., so newborn sessions tend to take a bit longer in post-processing.
After I edit about 25-40 images (sometimes more depending on the baby's sleepiness), I schedule a selection appointment and sit down with my clients so we can choose their digitals and wall art they want. After they order, I deliver there photos via pixieset. There are many reasons I love Pixieset but I think its overall look matches my brand as well as it is very easy for clients to use and download digitals!
I get asked all the time if I offer CDs of images and truthfully, I don't keep them on hand for many reasons: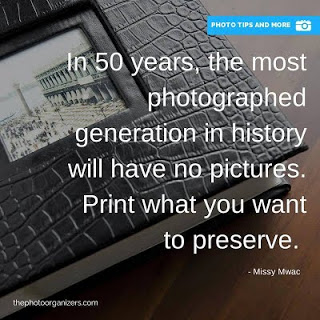 I don't have a CD drive on my iMac. I would have to transfer the images to my Macbook (which I keep at home) and burn a CD/DVD on there.
If my computer doesn't have CD drives, how many of my clients have CD drives? Does anyone remember floppy disk? How many computers have a floppy disk drive on their computer?!?
CDs are so very easily scratched or lost. I have had a couple of past clients message me a year after their because they lost their CD and never printed any photos.
It is my hope with have the images directly on a person's computer (and backed up!!!!), it makes it a little easier for them to order tangible products! The whole point of photos is not to enjoy them just on your Facebook wall for that one moment, but to constantly enjoy them on your walls at home every time you pass them. You are meant to treasure and enjoy these photos for years. This image is just so astoundingly accurate because EVERYONE has a camera in their hands. But what is going to happen when your grandchildren are trying to find a photo of you and they don't have one? Going through the old family photos from when I was a kid is just one of my favorite things to do.
Lastly, after delivery, I start designing birth announcements for my clients! That will have to be shared another day because I don't want to reveal Caleb's design before they have even been mailed!
But I will show you my little studio frame that has some past ones.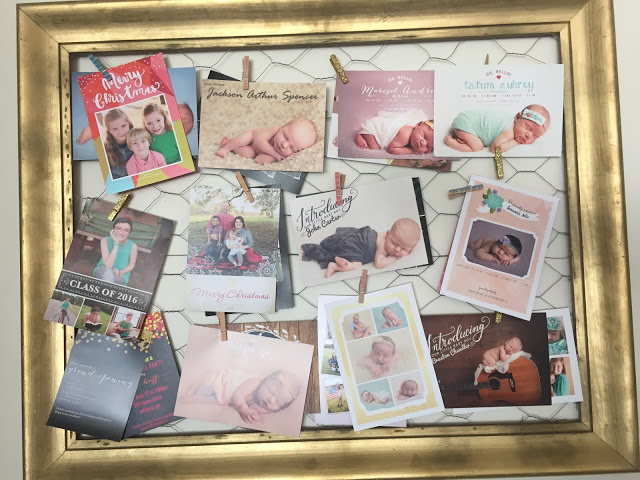 I thank you so very much for following me in my 3-part blog series on the in's and out's of a newborn session!
Please, let me know if you have any questions!
Also, if you know someone who may be interested in a newborn session, send them the blog series! Have them contact me so that we can sit and chat about their precious little one!
If mentioned at booking time that you read the blogs, I am offering a $50 discount off your newborn session when booked by May 31, 2016. You must mention the blog series to get the discount!**
until next time,
Sami
**This does not apply to those currently booked for newborn sessions. This discount cannot be carried over to any other sessions and is a one-time discount per client.