Way back in April, I posted a maternity model call for my promo video (that is on my home page). I got somewhere from 20-30 responses with some incredible stories, adorable pictures of their bellies, and just some wonderful people in general. I was kinda sad I couldn't include all of those lovely applicants in my video because it would have been 30 minutes long instead of 3! Alena and her husband Ryan were one of the applicants that I choose for my video. I initially needed them for the newborn part of the video because I had two set up for the maternity section – but at last minute, one of my models backed out. That was a bummer but I emailed Alena and she readily agreed to be a maternity model as well!
At their maternity session, the laughter between Ryan and Alena was charming and so infectious. Alena was constantly flashing her dimples and letting deep belly laughs escape the entire time and of course, their happy dispositions made the session seem like we were just hanging out and chatting. I felt like I just *knew* them.
But it wasn't their love for each other that stuck out to me that day – it was their love for their precious daughter Emmeline who wasn't even born that was inspiring.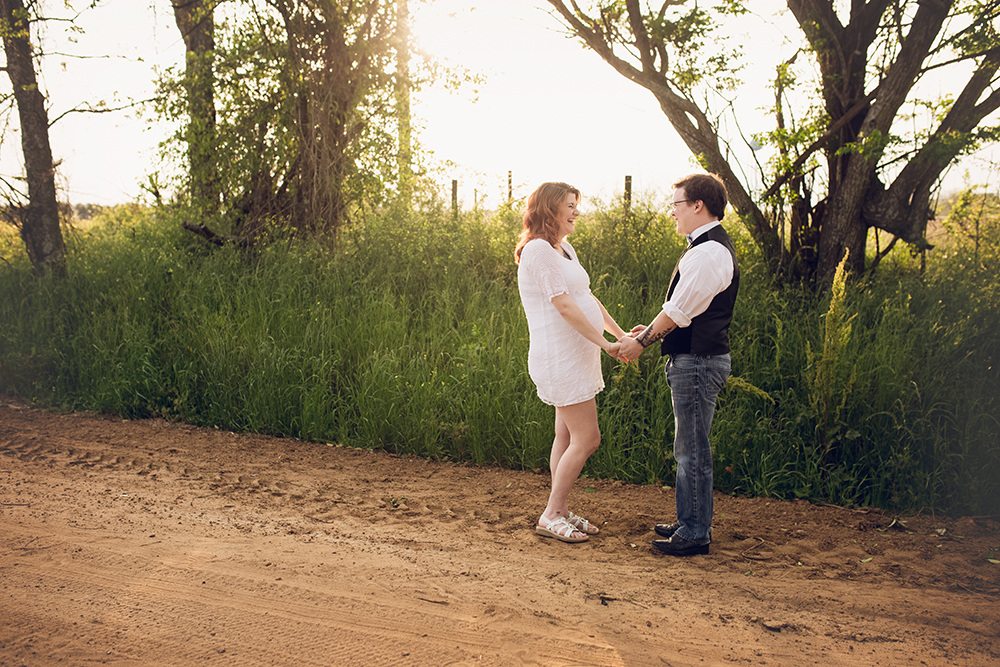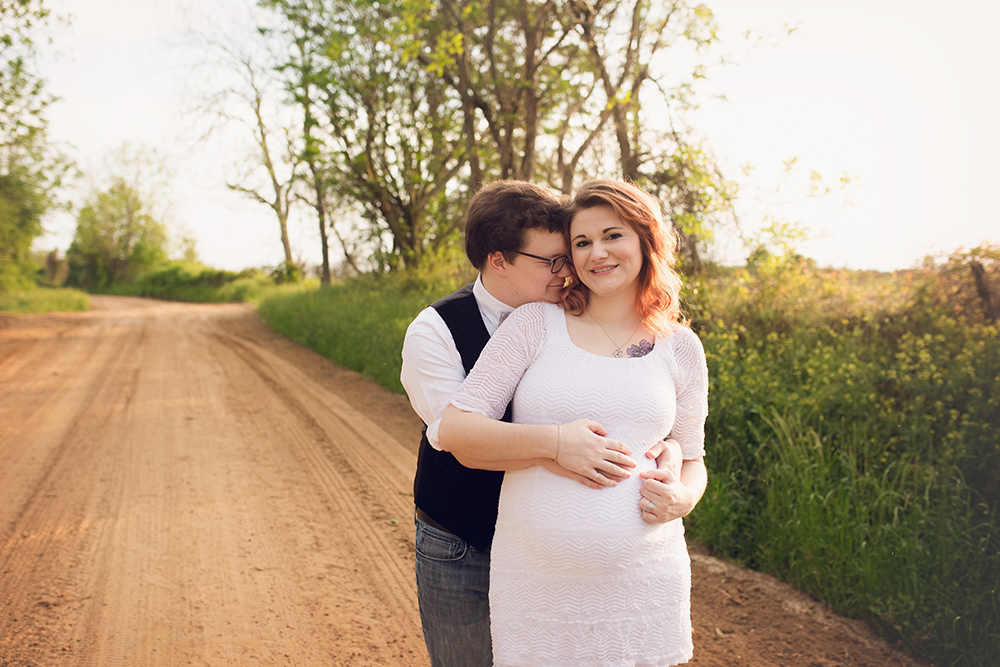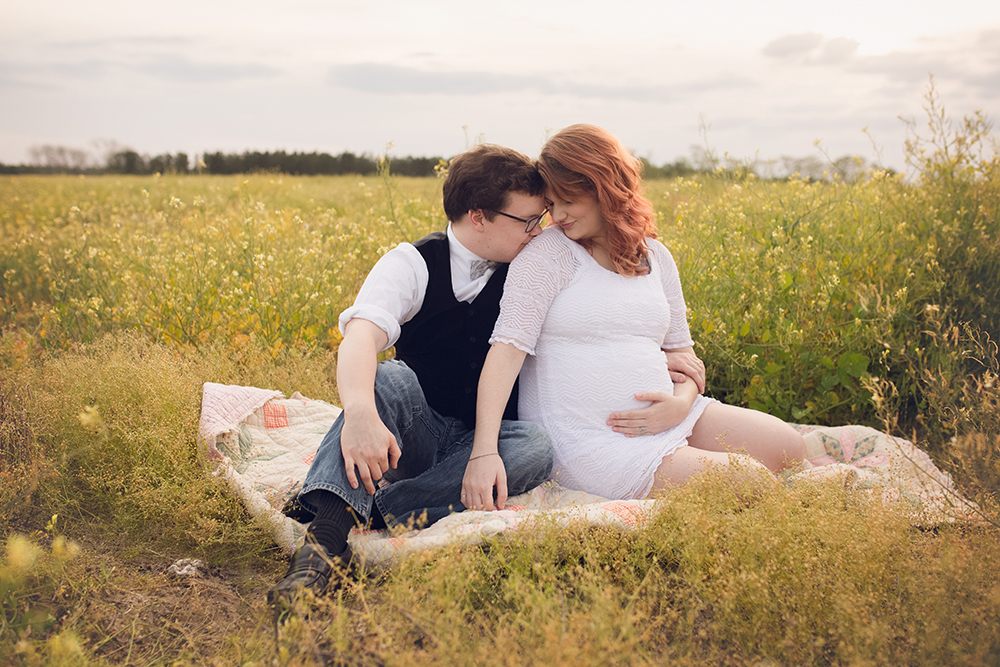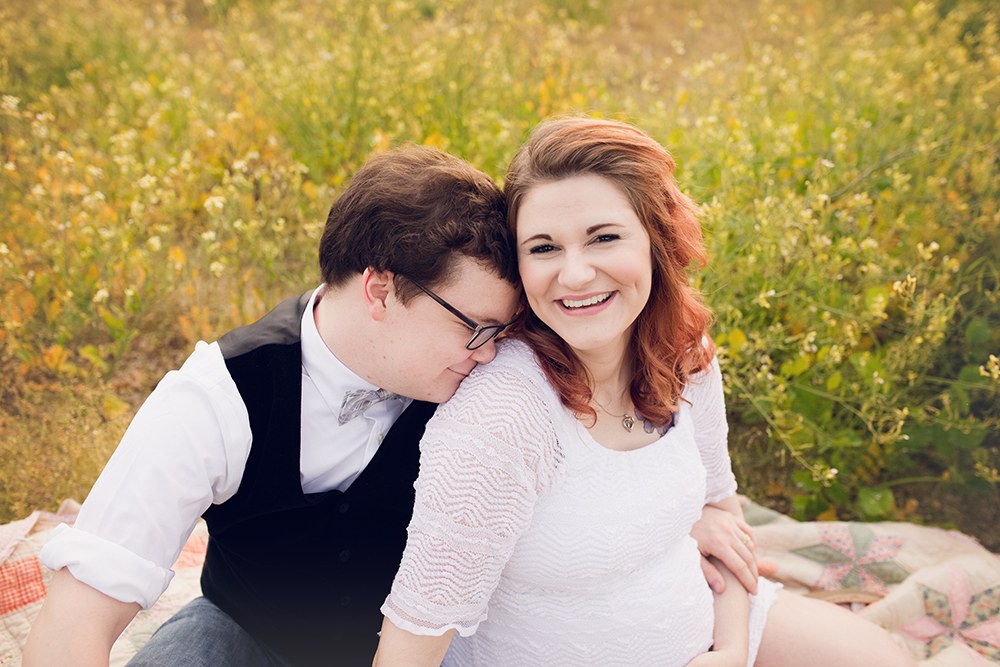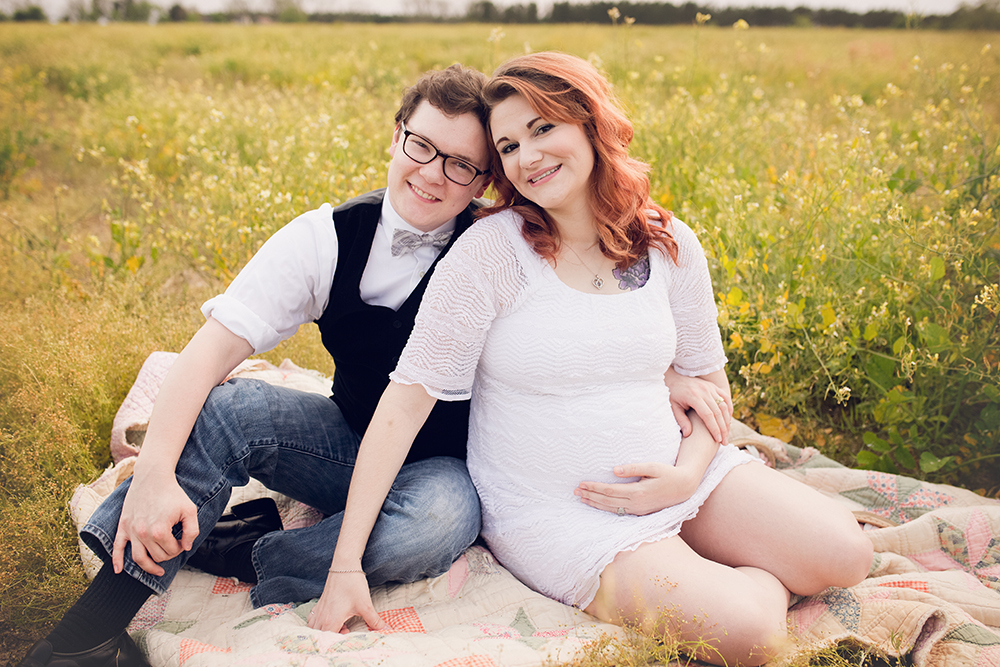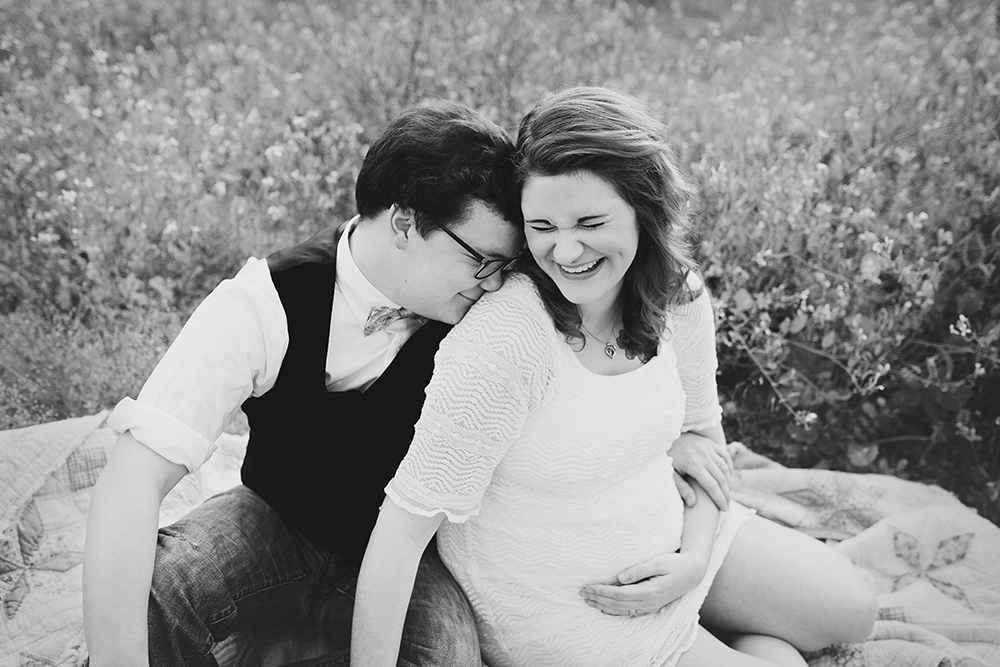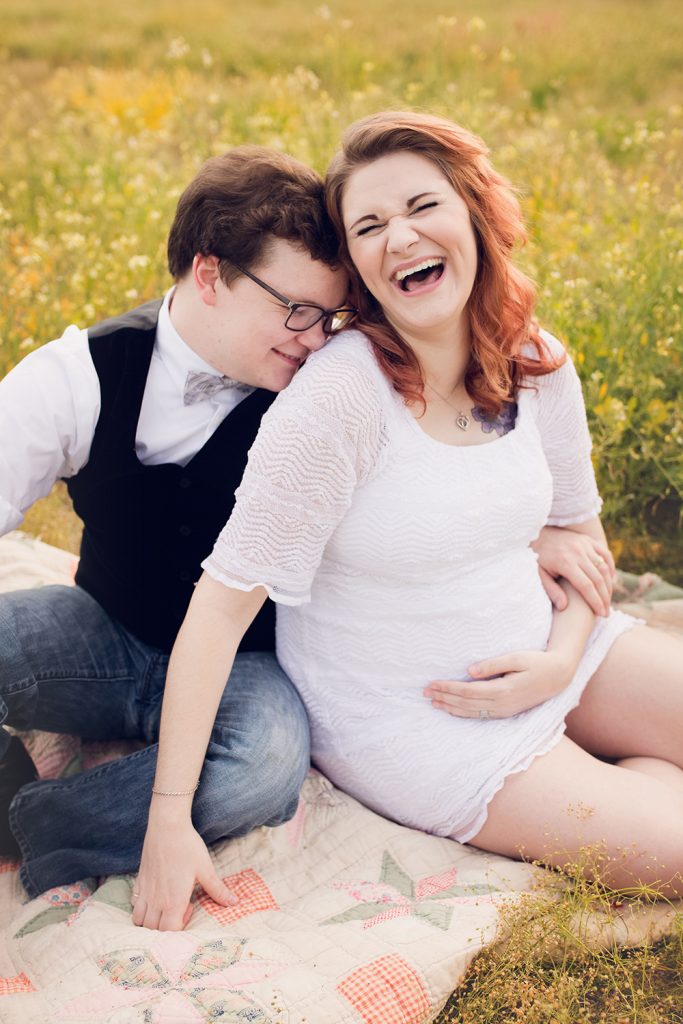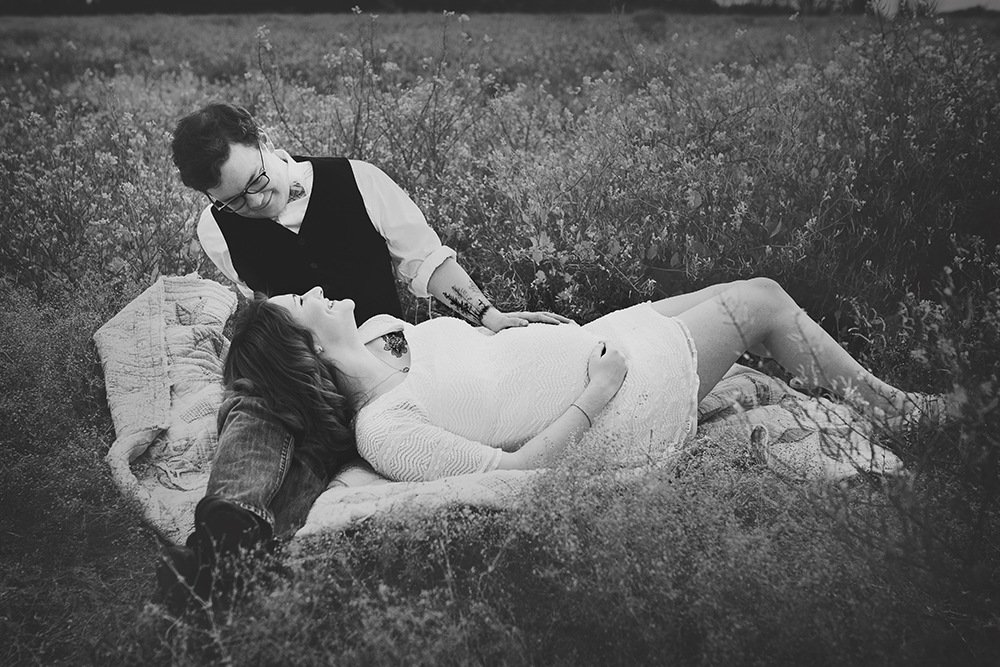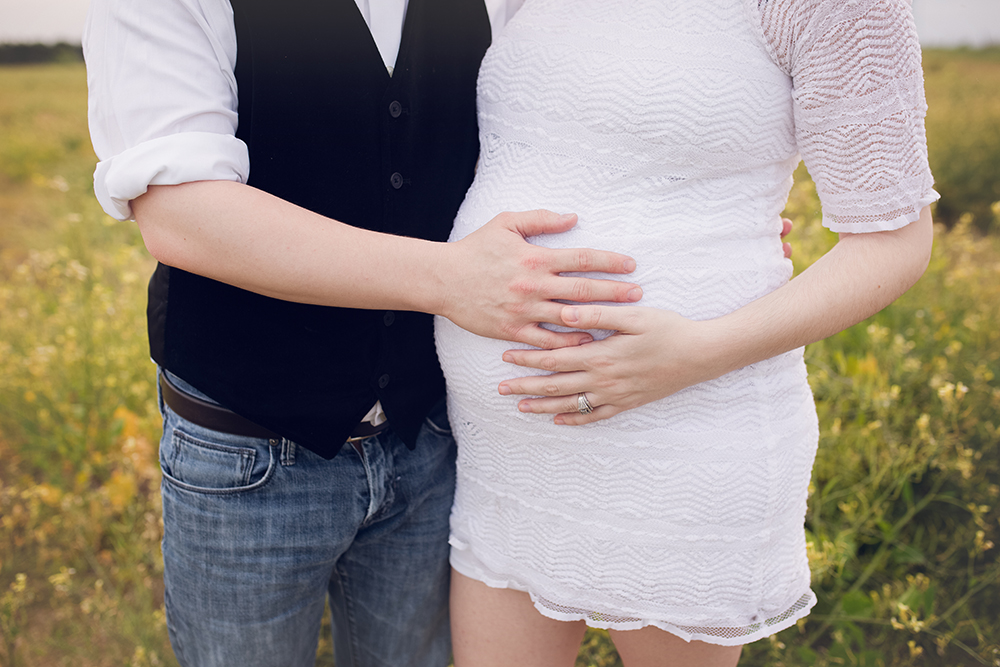 Of course, fast forward a couple of months and little Emmy made her earthside debut in the middle of June.
Emmeline Yvonne
born June 14, 2016 at 3:26am
Weighing 8lbs, 1.2oz and measuring 20.75 inches
This little bundle of gorgeous baby came into the SamiM Studio a few weeks later and I had just so much fun just getting to try new things with Emmeline and her parents. Talking with Ryan and Alena was seriously like their maternity session – as if we were the best of friends. I loved watching their little interactions with their precious baby girl. One thing I can say about Emmy and that she is deeply loved by her parents.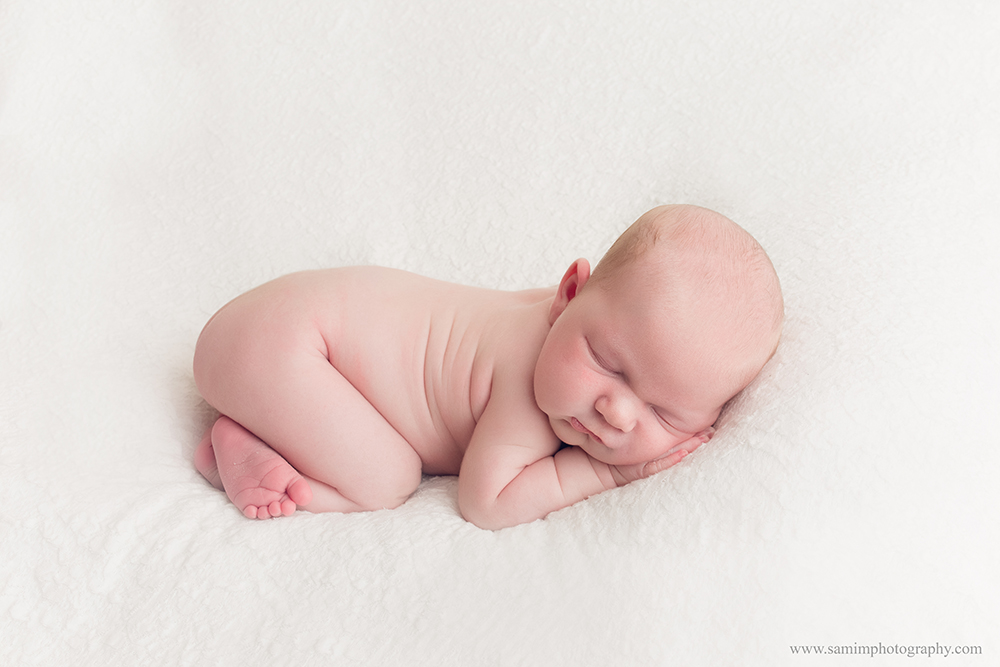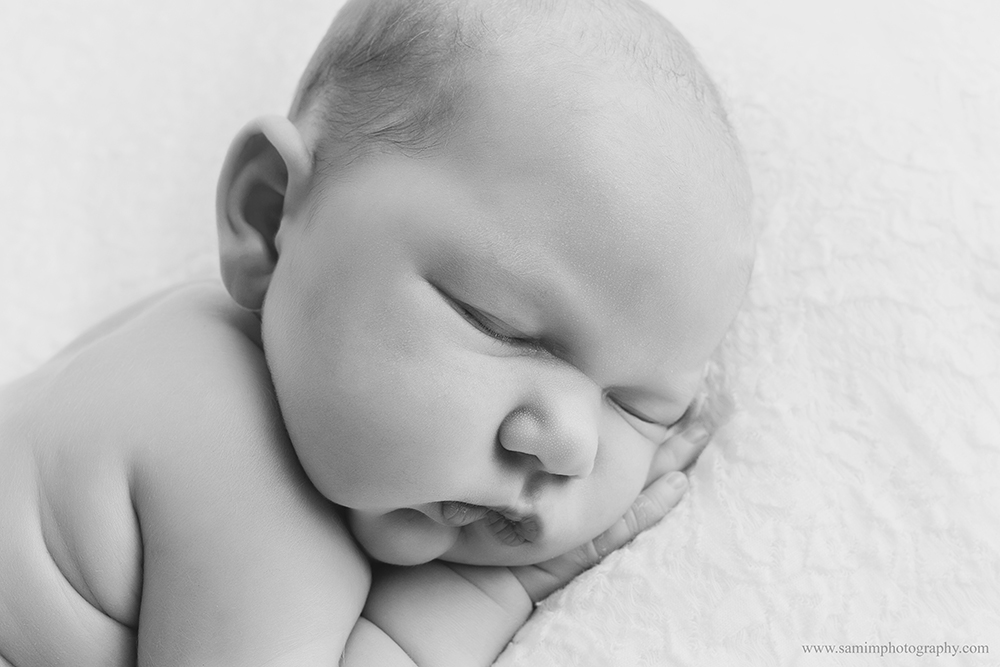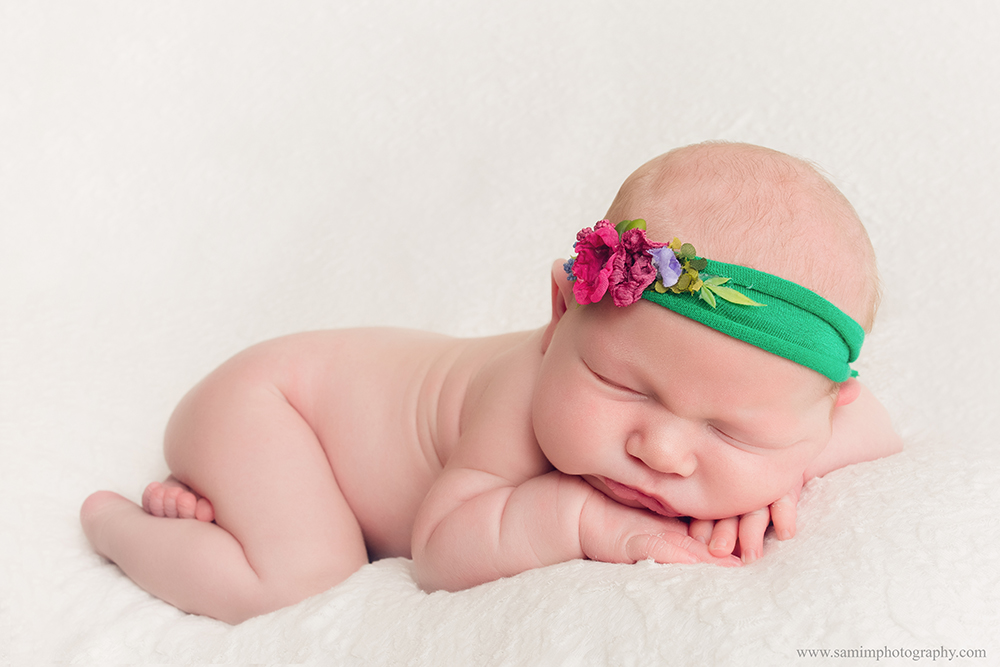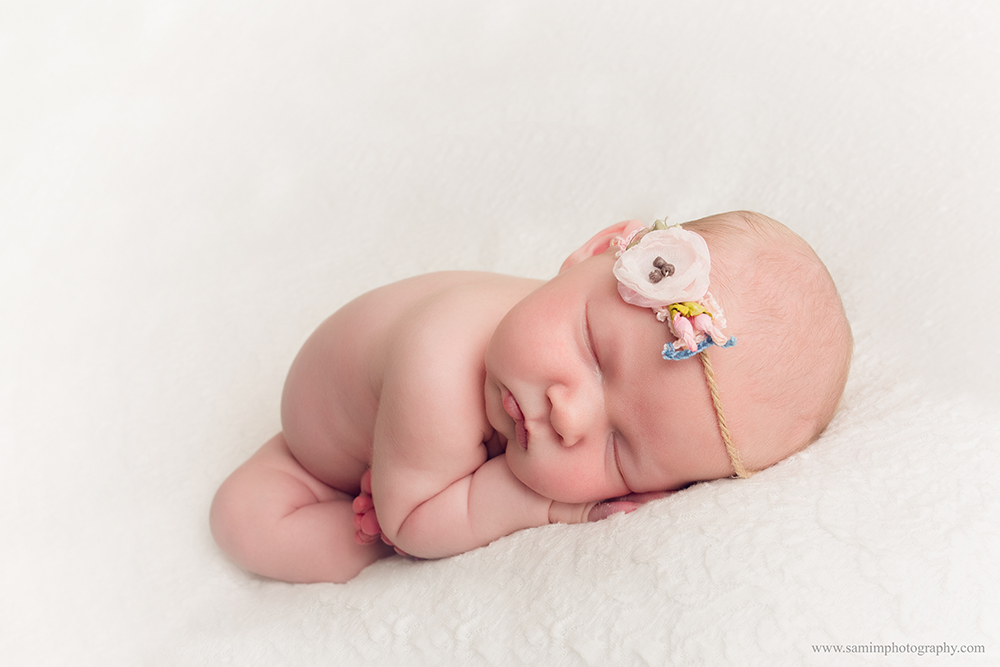 And can we talk about their rad tattoos? I remember telling them at their maternity session that I had this pose in mind for Ryan's arm tattoo and I love the final image so much more than I expected!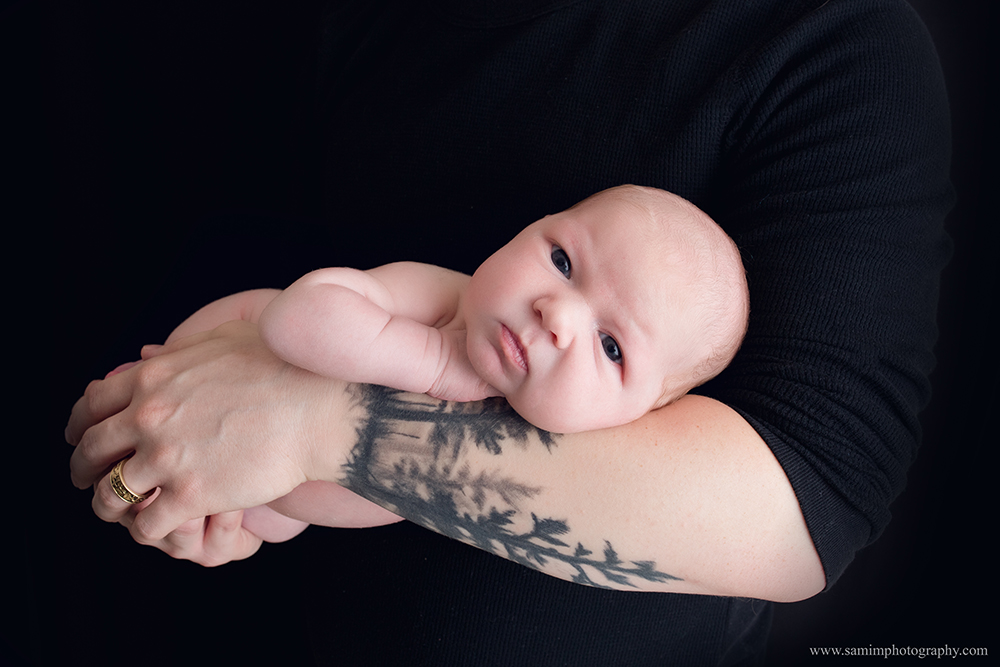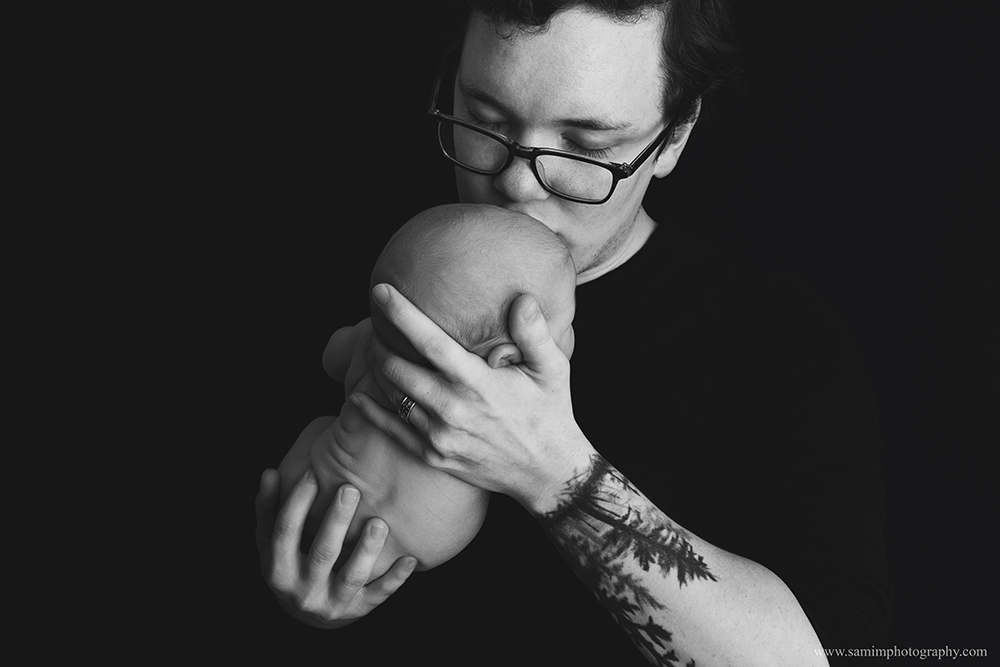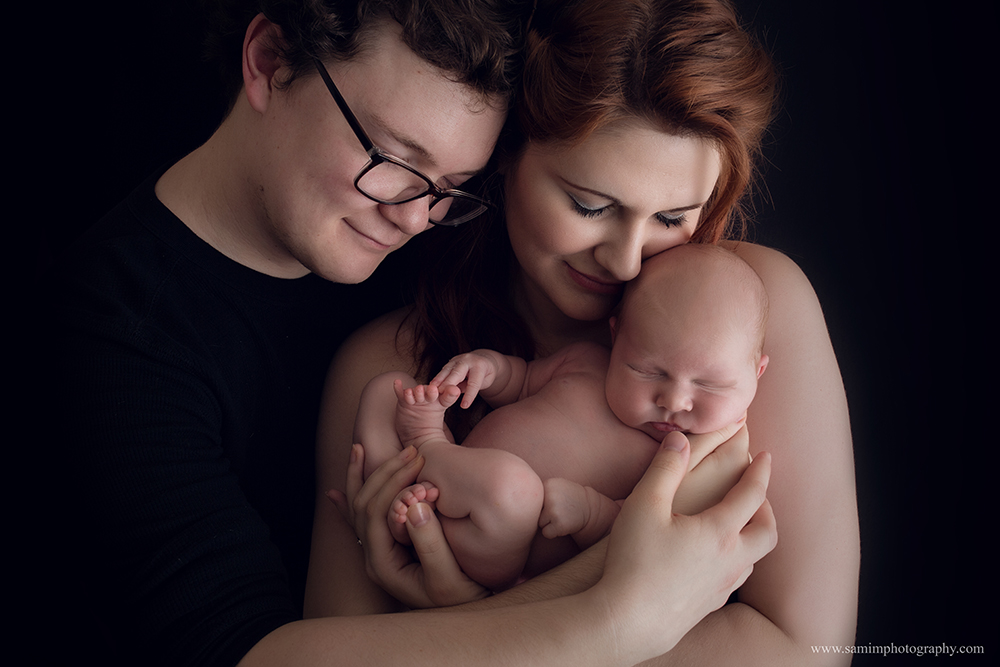 These images were taken on my couch in my studio and I think that is going to be a must for all newborn sessions in the future. I absolutely adore the raw and relaxed emotion of these images.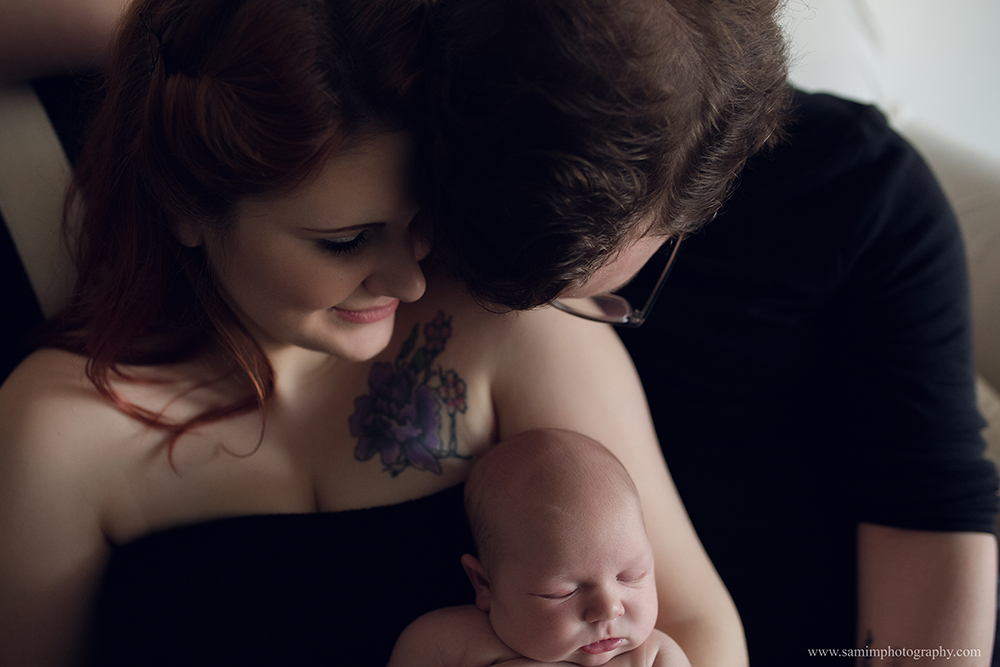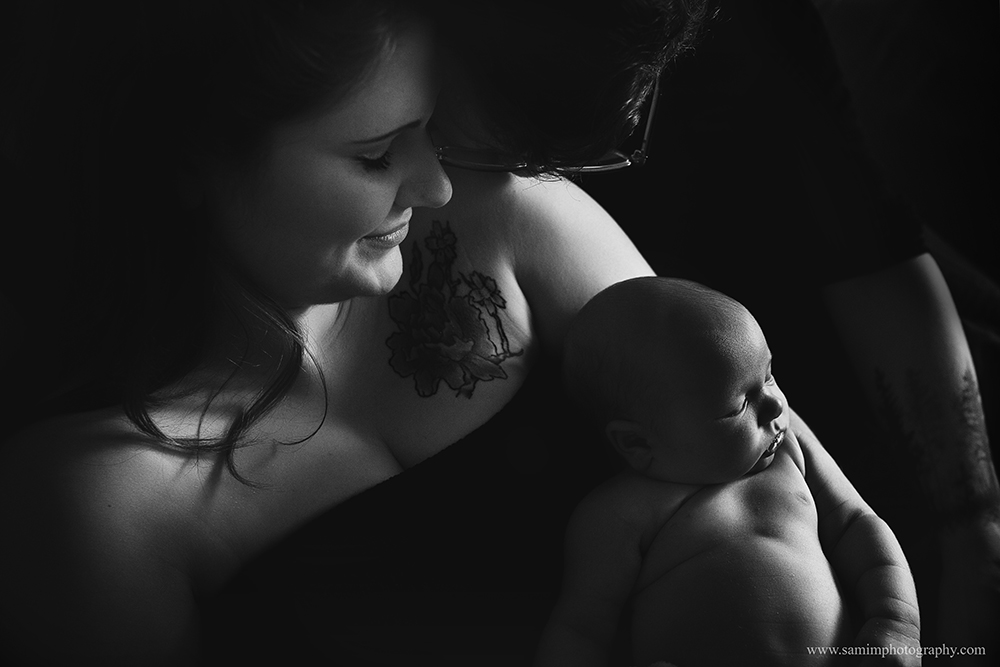 If you are interested in a newborn session with me, the earlier you get on my calendar, the better!
Click the contact link above or send me an email!
Looking forward to hearing from you!
If you enjoyed this post – be sure to share it with a friend.
You may also love these posts:
Newborn // Sweet baby Georgia Lou
Newborn // Sweet baby Landree Saeth
SamiM Photography Newborn FAQs
SamiM Photography Newborn details + pricing