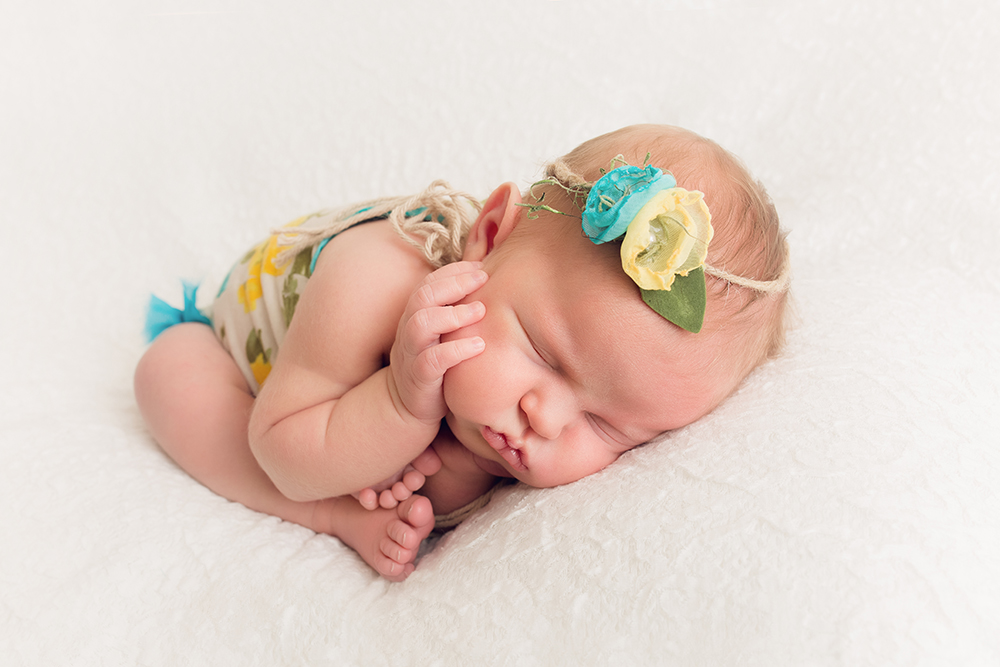 How soon do I need to contact you about a newborn session?

I have had clients book me for newborns soon after they found out they are pregnant! Ideally, letting me know when you are in your second trimester is the best to ensure I have availability. I only book a certain number per month due to the uncertainty of scheduling.

What is included with my session?

With the full package, a 2-4 hour studio session, 8 high resolution images selected at image presentation appointment + additional digitals available for purchase, and an $125 print credit applied toward prints/products.
With your mini package, you would receive a 1 hour studio, two set-ups, 3 images selected at image presentation appointment + additional digitals available for purchase, and a $50 print credit applied toward prints/products. Parent/Sibling images can be exchanged for one set-up.

How long does a typical full newborn session take? Does it really take 4 hours?

Honestly, 2-4 hours is a wide range in time but I feel it's necessary to be prepared. Sometimes the baby is fussy, gets hungry, or needs a diaper change. I completely understand that! Just know that all of the little breaks for the baby add up so you may find that you session ends almost 3 hours later. Come prepared with snacks and drinks!

Do I own the copyright to my images?

Although SamiM Photography releases the right for you to print your photos and use them for personal use, I retain the copyright for all the images. That means that you cannot advertise with my images without my express and written permission. Just please be cool and don't alter the photos and do anything crazy with them. I may cry.

Who can come to the session?

I love having family members at sessions! But I ask that only the kids involved are on location because I know they can get loud and can cause the baby to wake up. If you do have siblings, please be sure to bring snacks and entertainment because the sessions can take a LONG time!

What happens when the children don't co-operate for the shoot?

I know working with little ones can be tough and takes a lot of patience – which I like to think I have.  However, from time to time I could be faced with a situations where I find it is just not working and if I continue to try it will only frustrate the child (children) more.  So it is better to just call it a day.  If this occurs, a reshoot can be rescheduled.