Who is ready to see a 3 month studio session?
Little Georgia Lou came to my studio for her 3 month milestone and she is seriously the most gorgeous little tater tot I ever did see. My bias is showing, though!
We got to incorporate the sweet little outfits that my brother-in-law and nephew used to announce her gender to my sister back in December of last year.  I cannot deal with how cute she is in the Minnie Mouse ears and polka dotted tutu! Again, I may be biased but she is just a beautiful baby with her big eyes, milky skin, and her little cheeks.
Georgia has already been photographed so many times this year and I look forward to sharing the rest as she grows!
Want to see her other blog posts?
Birth
Studio Newborn
Lifestyle Newborn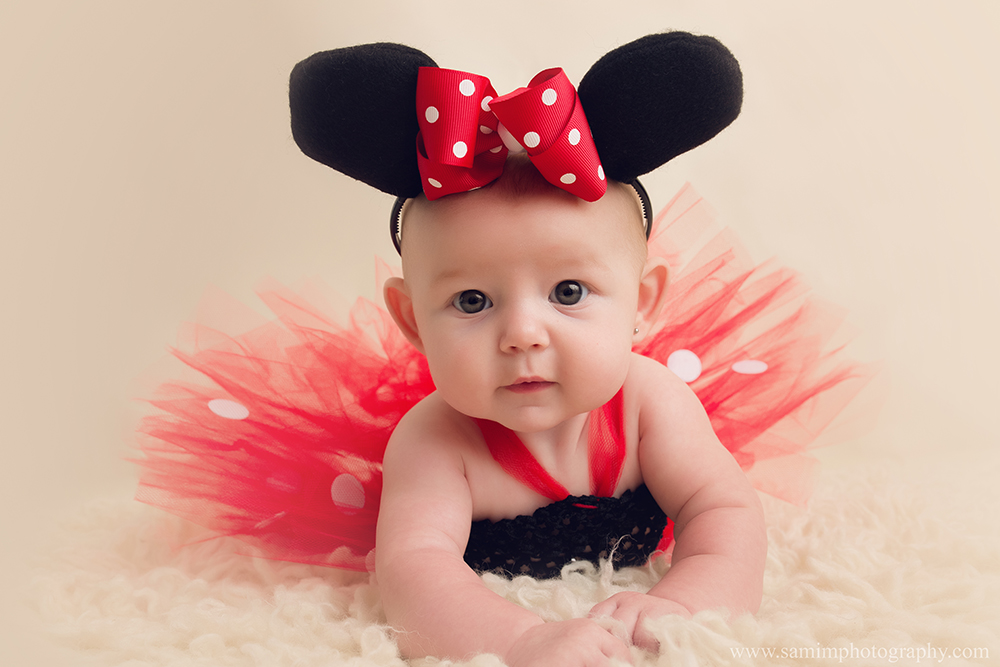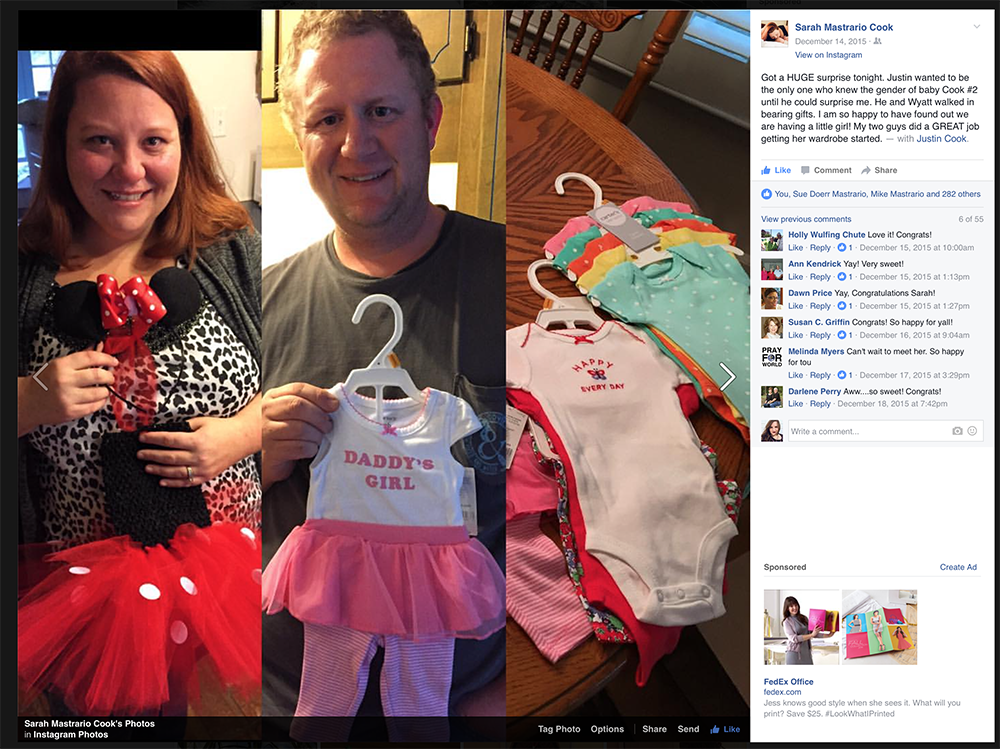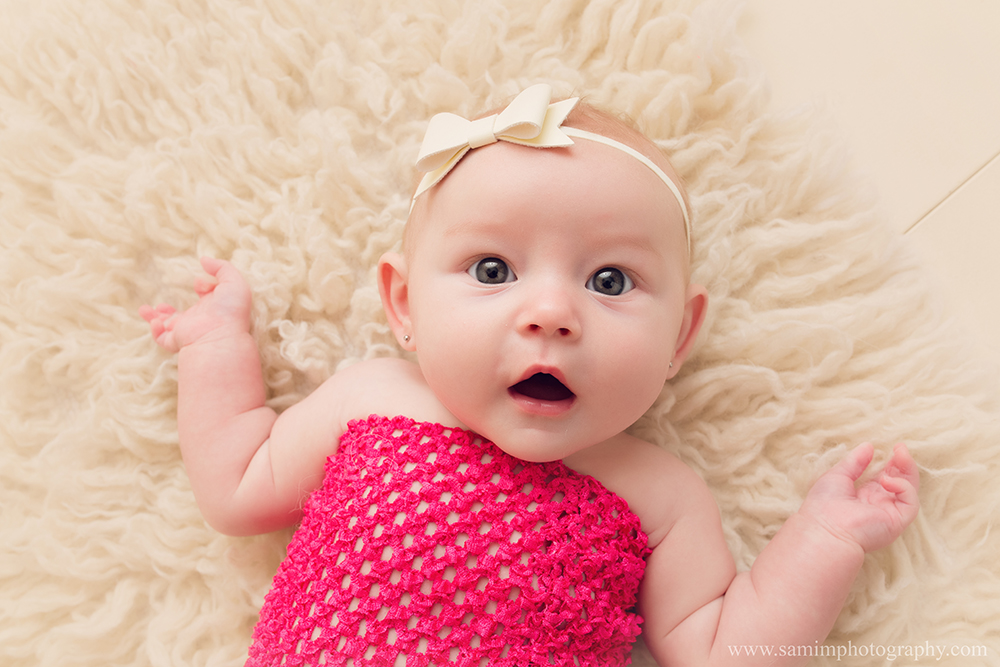 This image below is so special because the dress she is wearing is her moma's Christening gown from when she was that age 30 years ago. Gosh, I love traditional family heirlooms!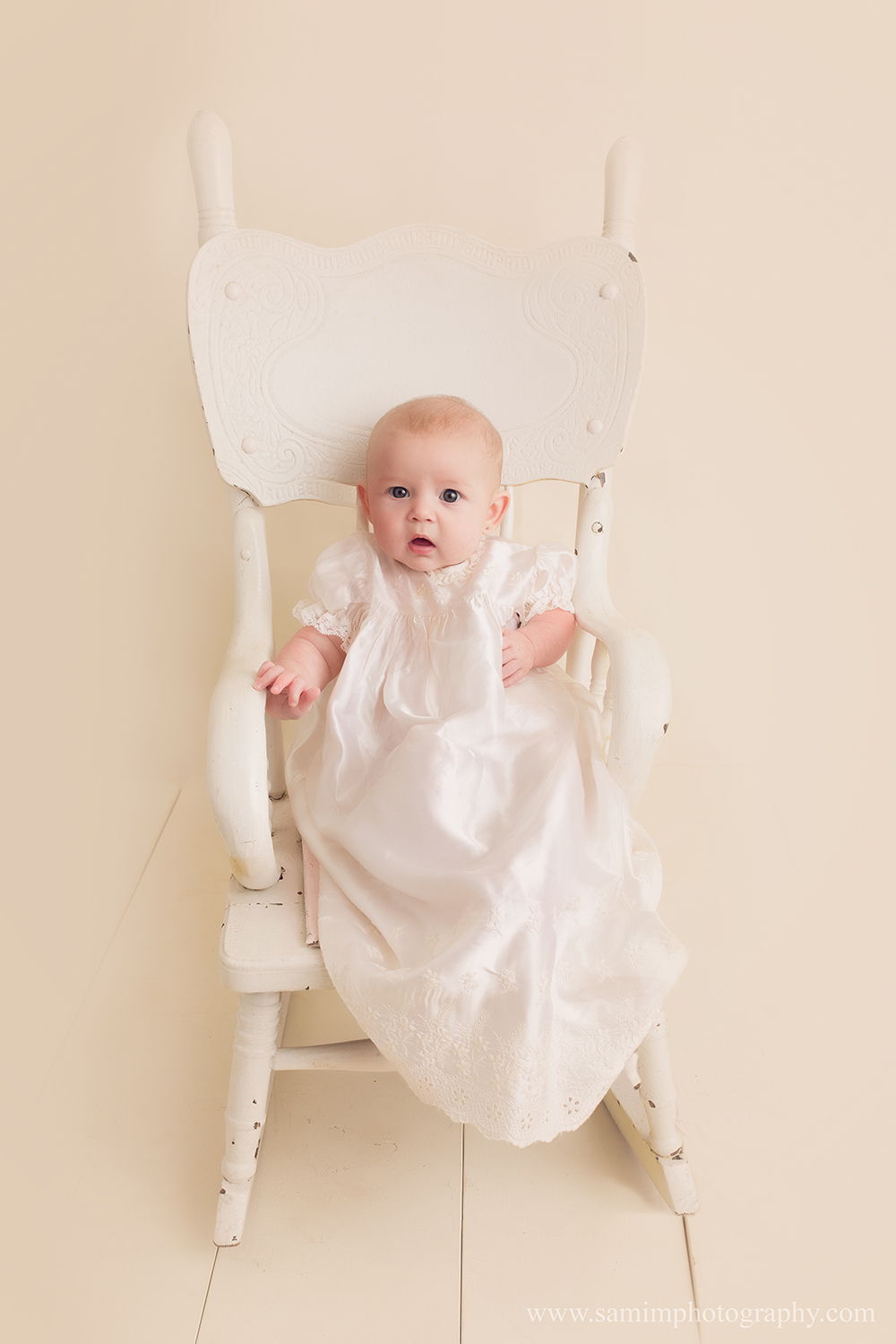 Georgia's great, great grandmother made this colorful quilt and it is another great heirloom that we incorporated into her session.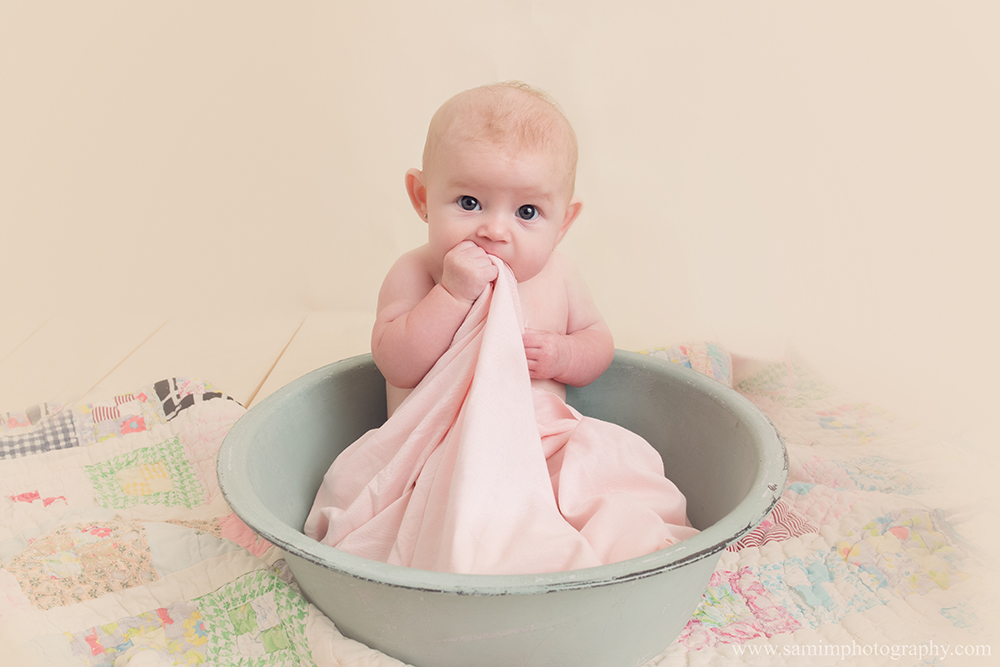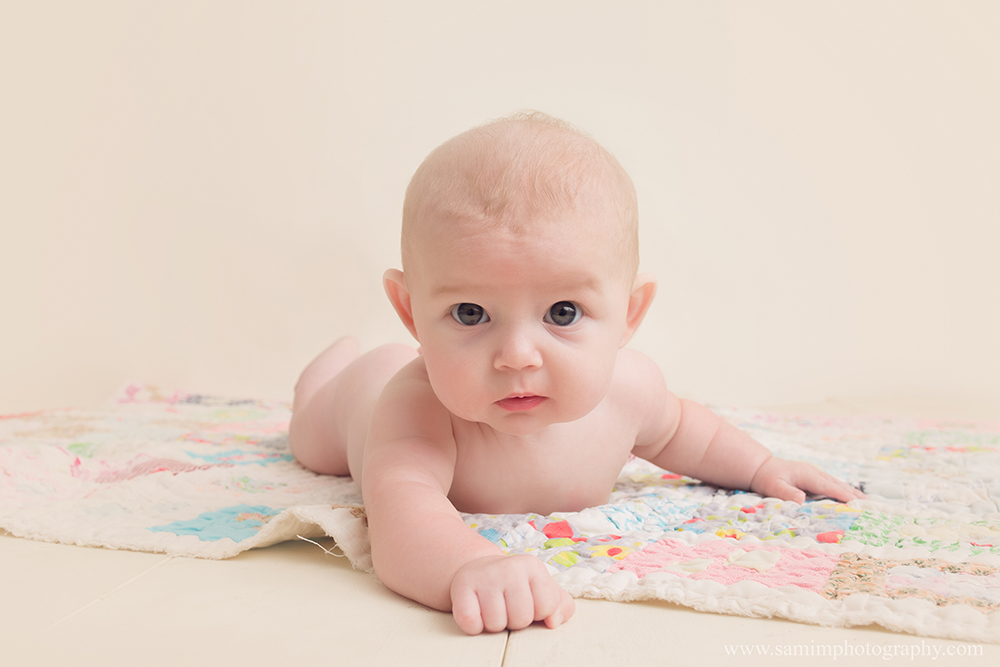 Georgia's sweet grandma crocheted this colorful blanket and I kinda want to take it and use it for any more 3 month studio session. It is just so pretty and makes the photo so bright and happy!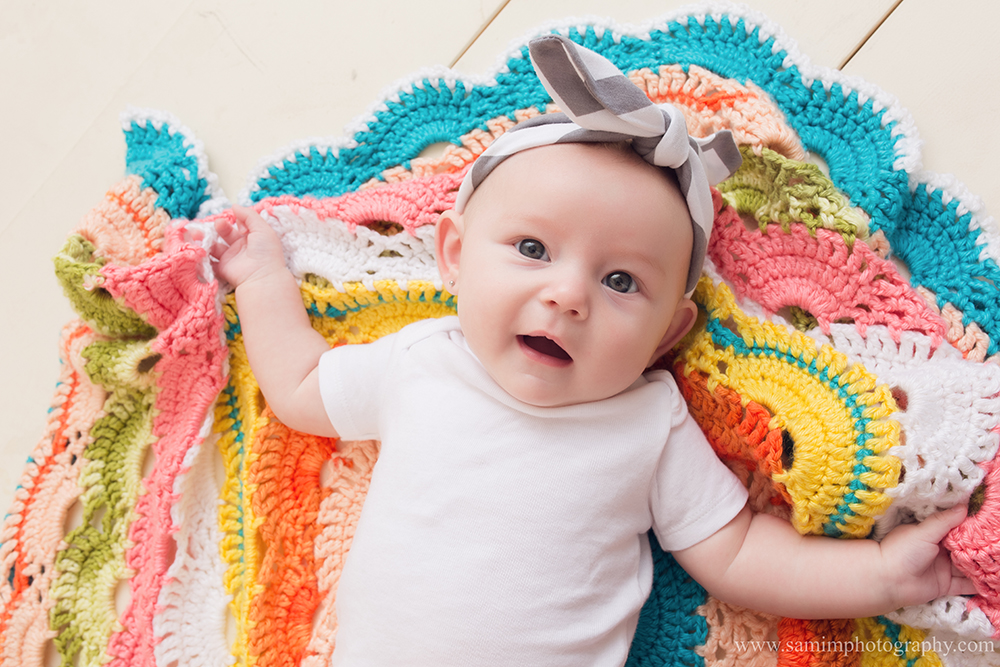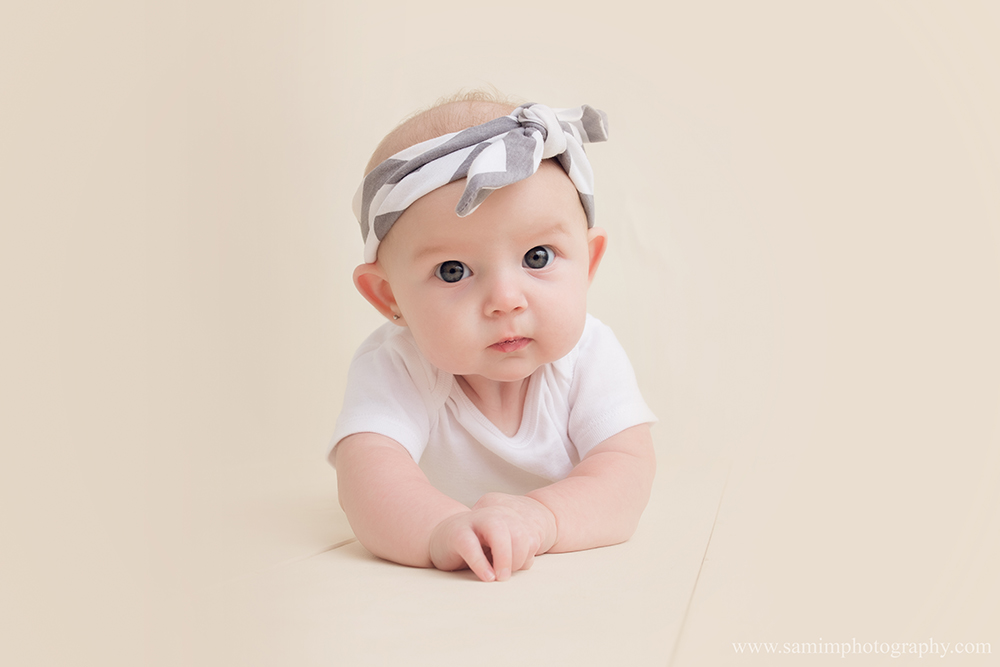 For more information on my first year baby plans, be sure to visit here! I would love to sit and chat with you for a no-obligation pre-consult in my studio. Be sure to send me an email or click the contact form above!
xx,
Sami
Looking forward to hearing from you!
If you enjoyed this post – be sure to click like below and share it with a friend.
You may also love these:
Lynie // 6 months outdoors session
Onward, Upward, Off they go // Cameron + Julia's first year
Maternity + Newborn + FYBP details and pricing