So you may or not remember this gorgeous girl, Landree and her newborn session. She not only had the gorgeous floral romper but some of my favorite newborn images because her gallery was so colorful!
Be sure to head over and check our my blog post from her first session!
A little over a month ago, I did some updated family photos for the Averill family. We were not sure if the weather was going to hold out for us because y'all may know, summer in the South is a little unpredictable with the rain, but it was a perfectly cloudy evening. After some quick outdoor family photos, little Landree came into my studio for her next first year baby plan milestone session. Landree just looks so much different then she did for her newborn session. Check out her adorable session.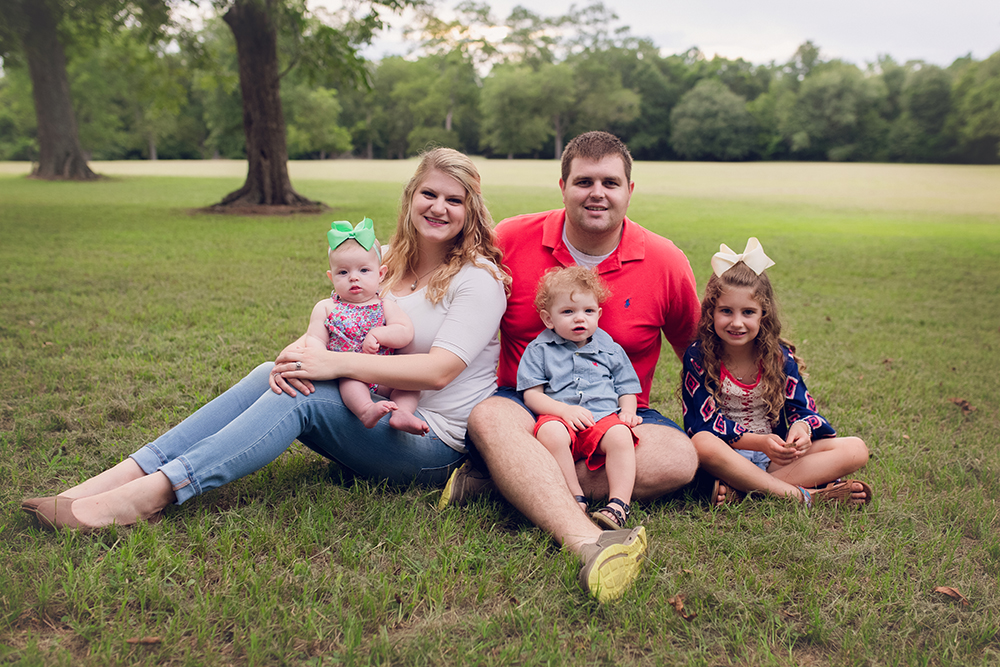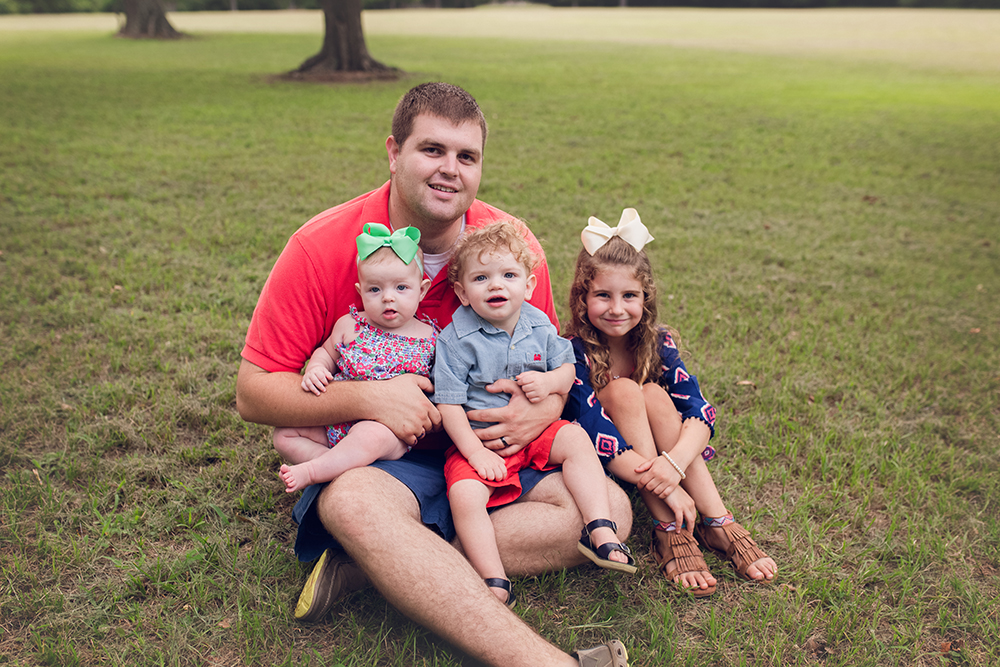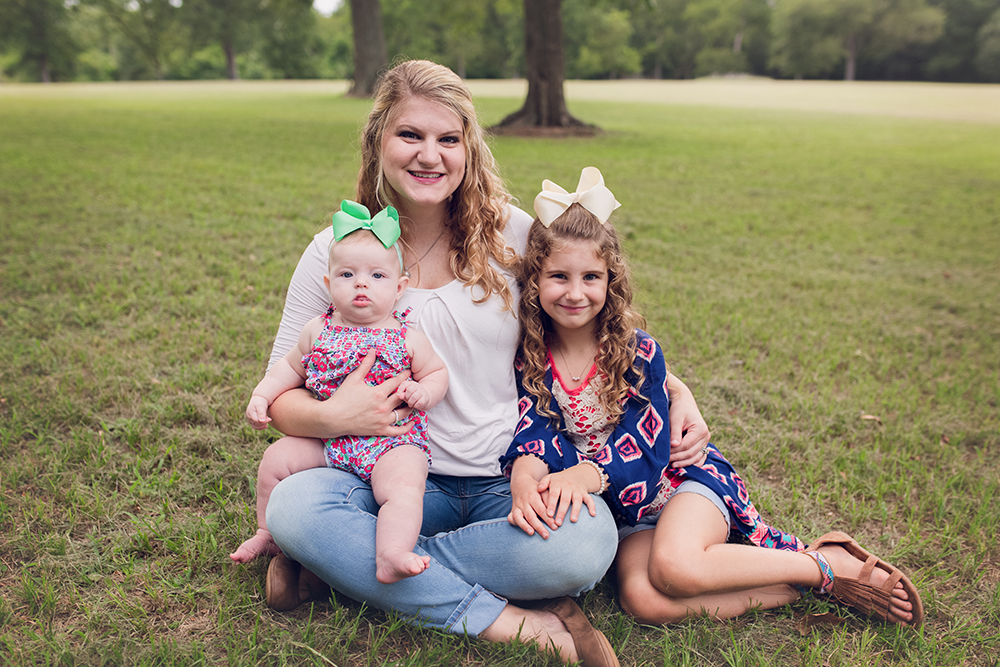 This picture is so incredible to me because not only is Landree so incredibly stoic and adorable, this gown she is wearing has been worn by a LOT of Averill babies for a 100+ years. I adore traditional photos and heirlooms.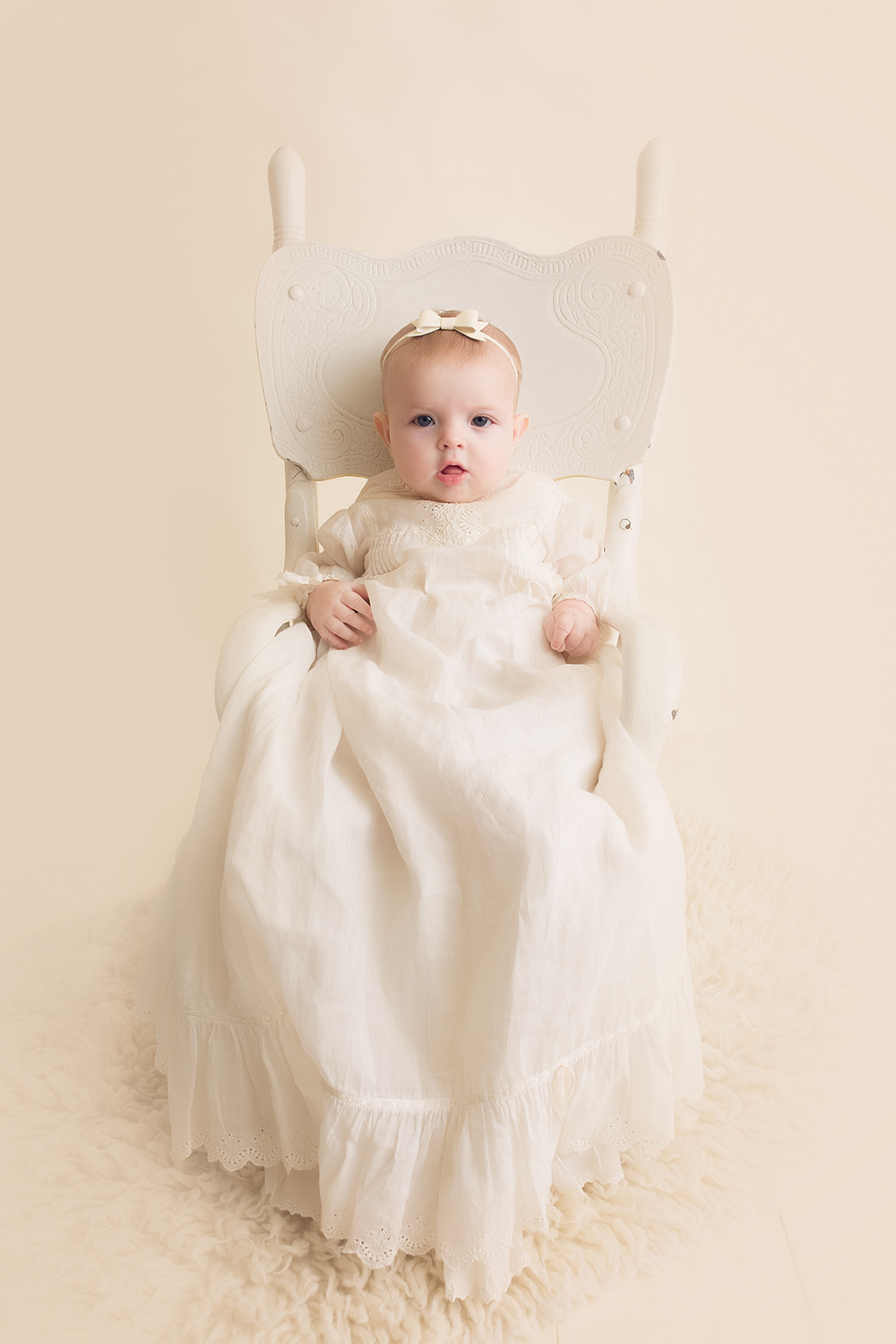 Landree is 4 months and not quite sitting up on her own yet so this image was achieved by making a composite of two images in photoshop. Her safety was definitely my priority. One of these days I will create a tutorial on how to create a composite image in Facebook. until then, you get a side by side of the two images that I used to create this image. Before and after editing comparison too!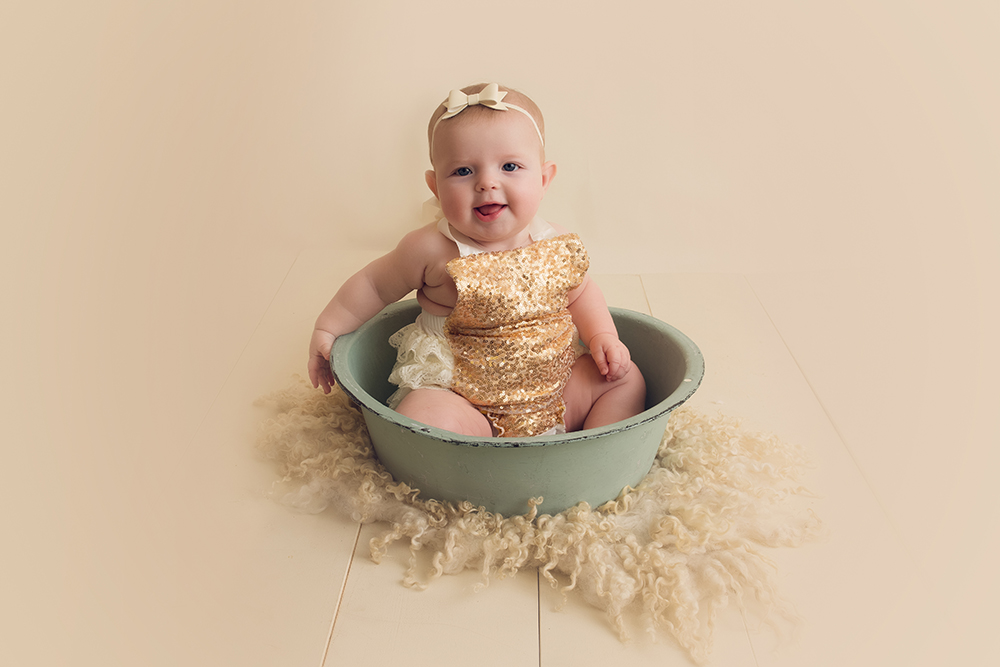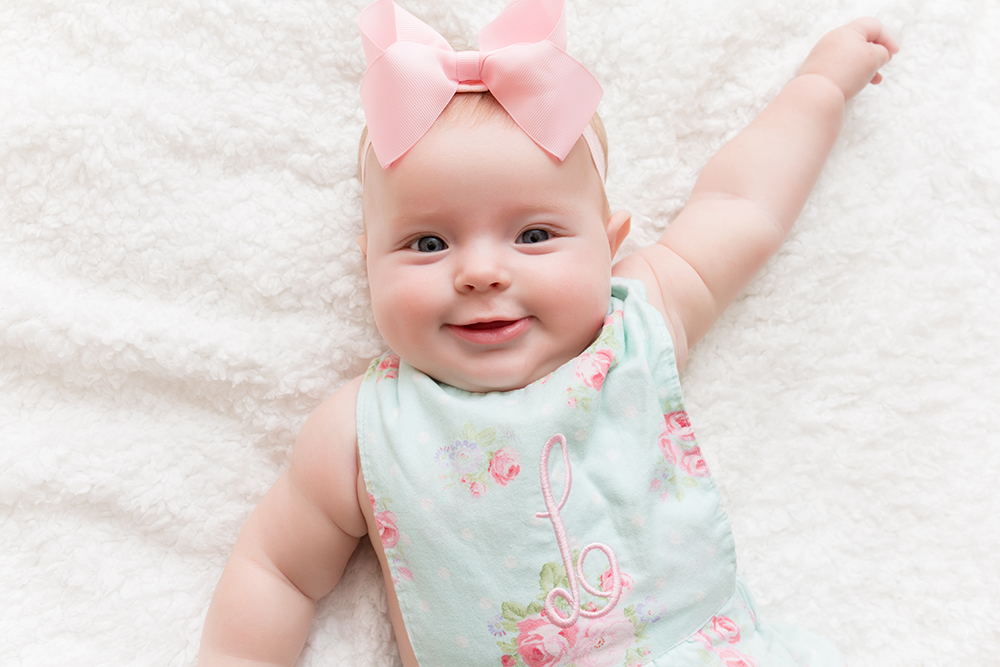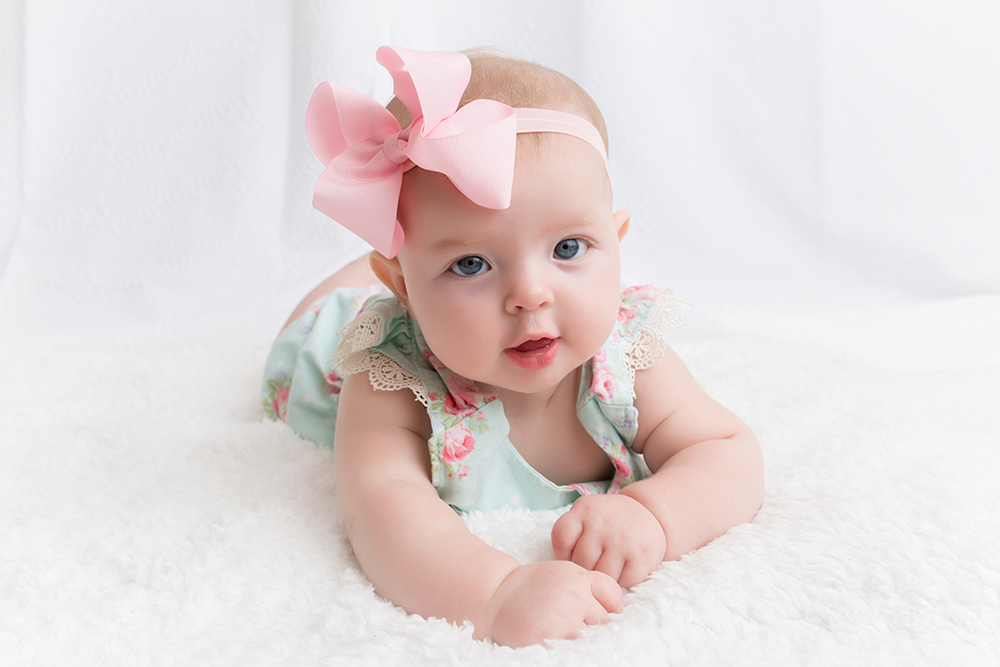 For more information on my first year baby plans, be sure to visit here! I would love to sit and chat with you for a no-obligation pre-consult in my studio. Be sure to send me an email or click the contact form above!
xx,
Sami
Looking forward to hearing from you!
If you enjoyed this post – be sure to share it with a friend.
You may also love these posts:
Newborn // Sweet baby Georgia Lou
Newborn // Sweet baby Greyson Lane
First Year Baby Plans Details + Pricing
the End of Orion's First Year Baby Plan