As an avid gushing aunt, y'all have met my precious little niece Georgia Lou several times on the blog – her hospital session and her studio session. To round out my overshare of Georgia Lou, here is her last *newborn* blog post – because let's be honest, you will probably see her for the rest of the year as I document her milestones.
Today, I am taking you inside my sister and brother's home for the sweetest lifestyle newborn photos. The first half of the session was taken in Georgia's nursery. I turned these into black and whites for two reasons – I think the teal of the nursery kinda distracted from the emotion in the picture. I think you are more drawn to the subject of the image. Number 2: I also loved the way the photo grain stands out. For those that do not know, photo grain is a texture that is on pictures when you are pushing your camera to the limits with low lighting situations. My mark III can handle low light situations because of it's sensor, but I purposely photographed this session with a higher ISO to get that grain. It is very reminiscent of film and it's perfect for these photos. Gives it a sort of rawness. Now enough technical talk. If you want to learn more about this kinda stuff – just shoot me an email.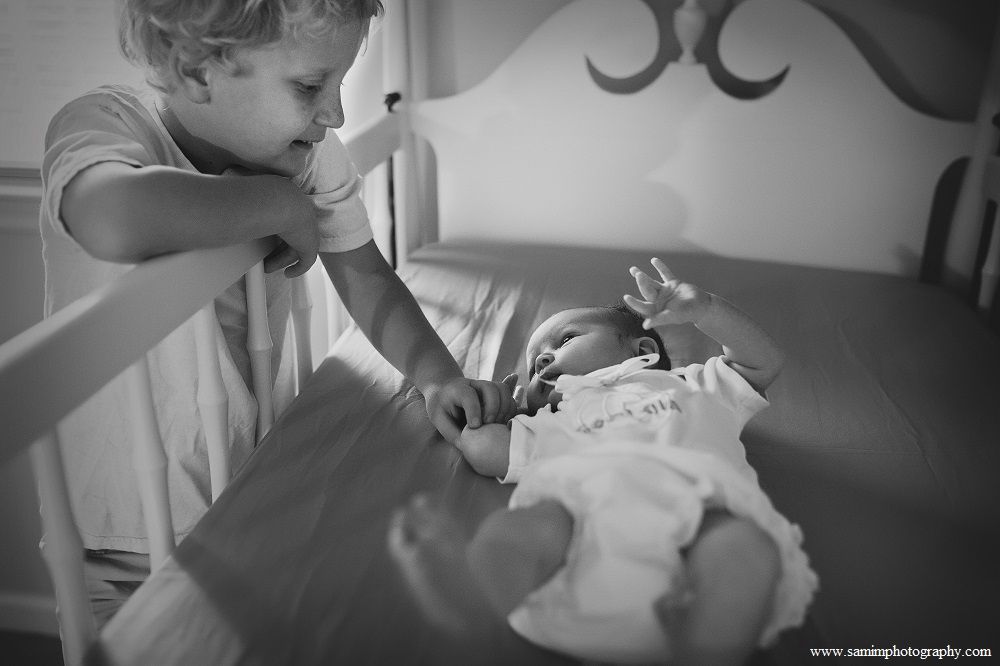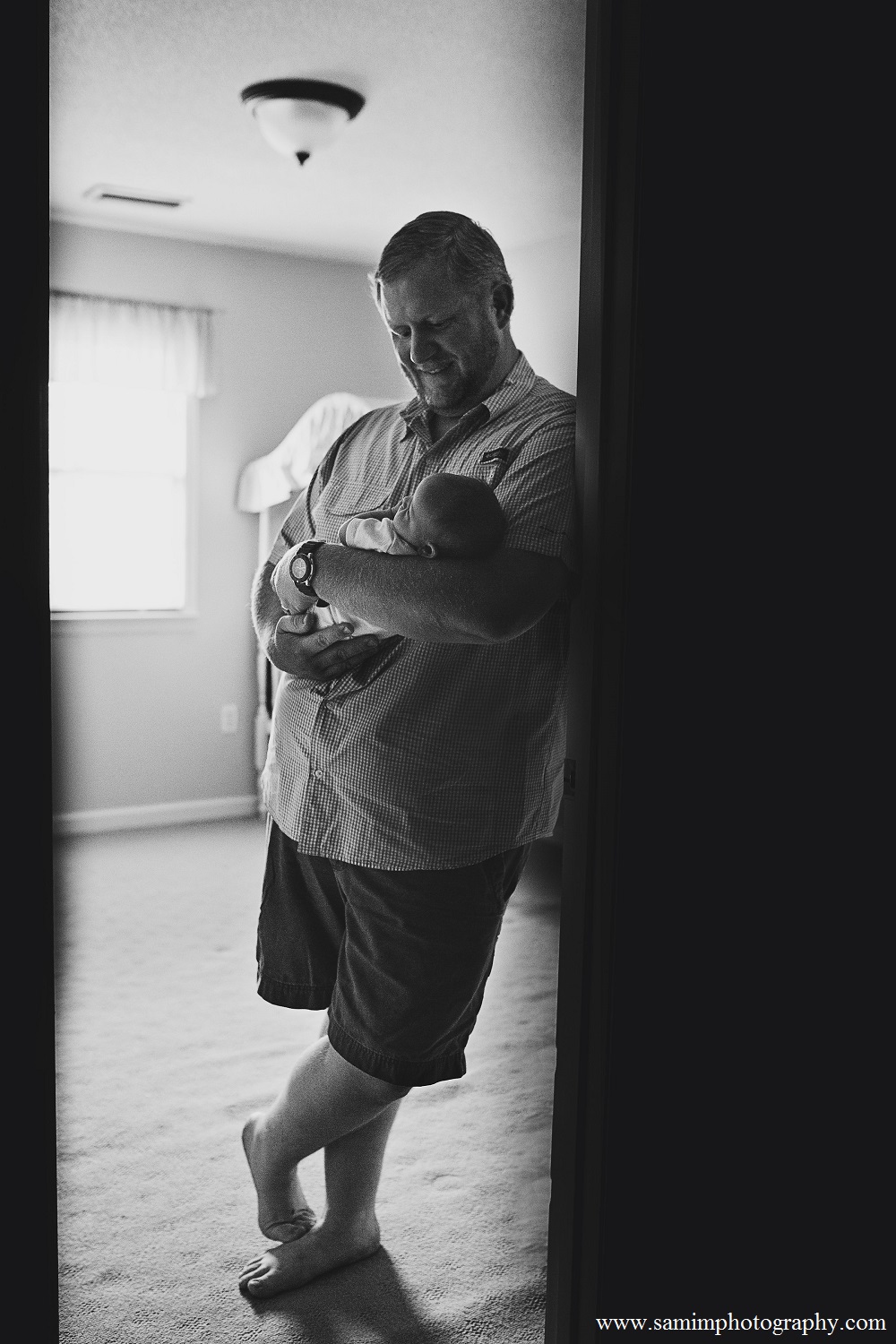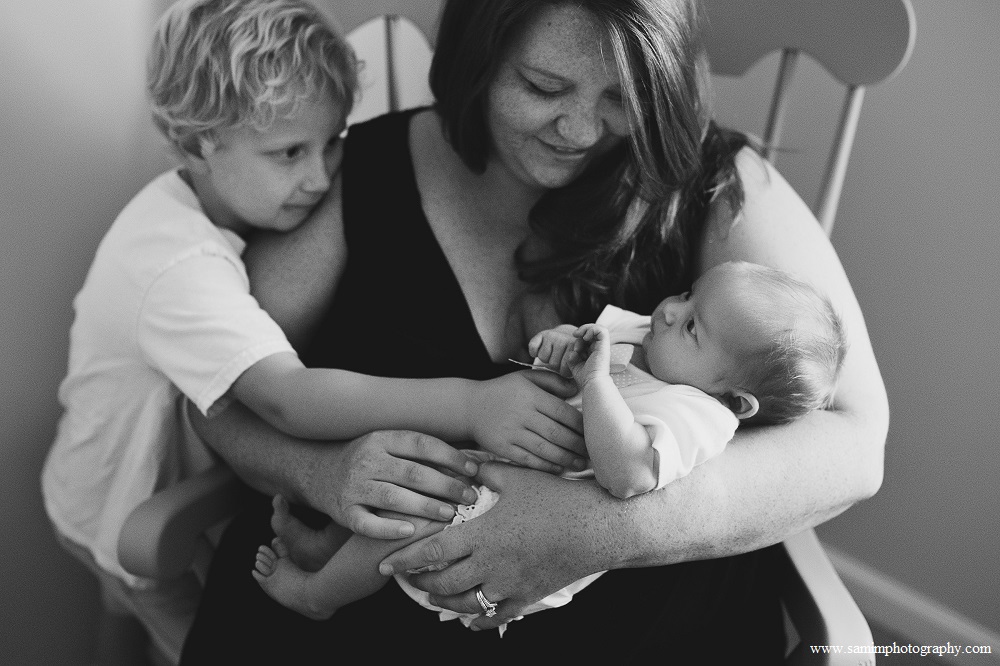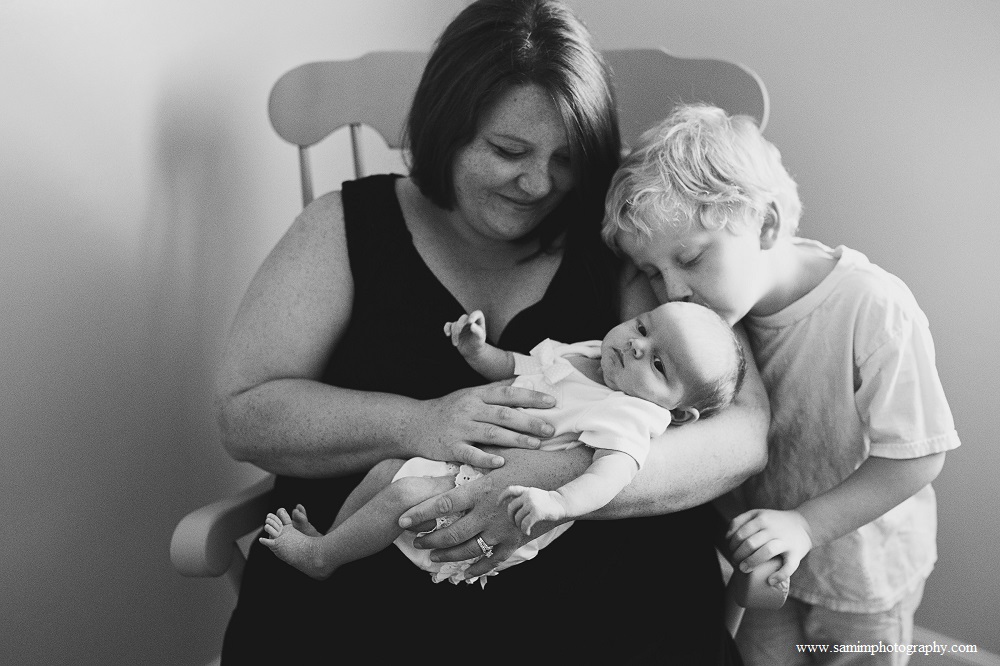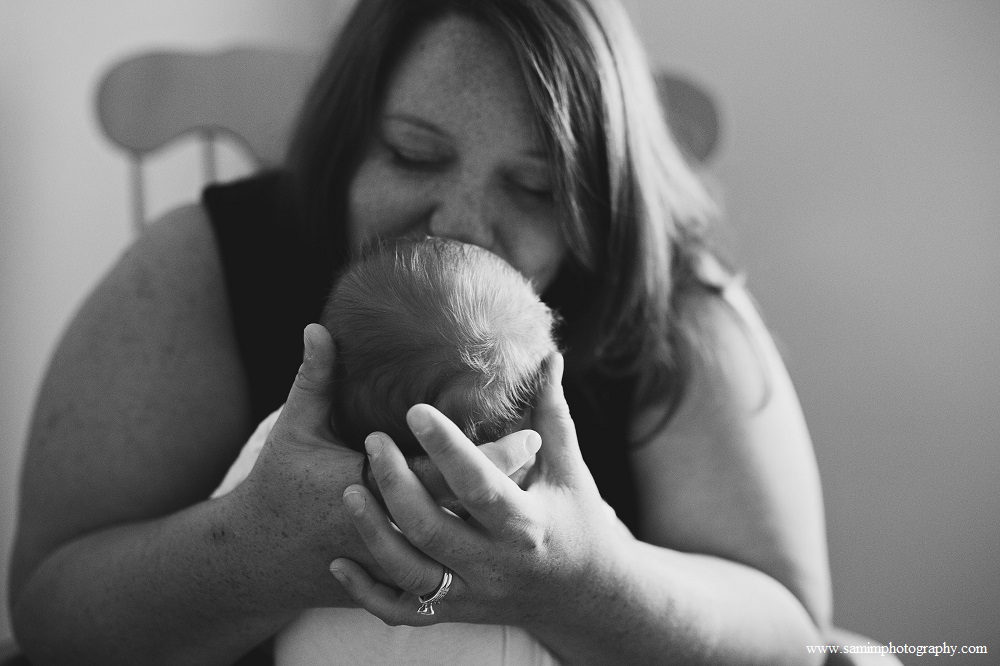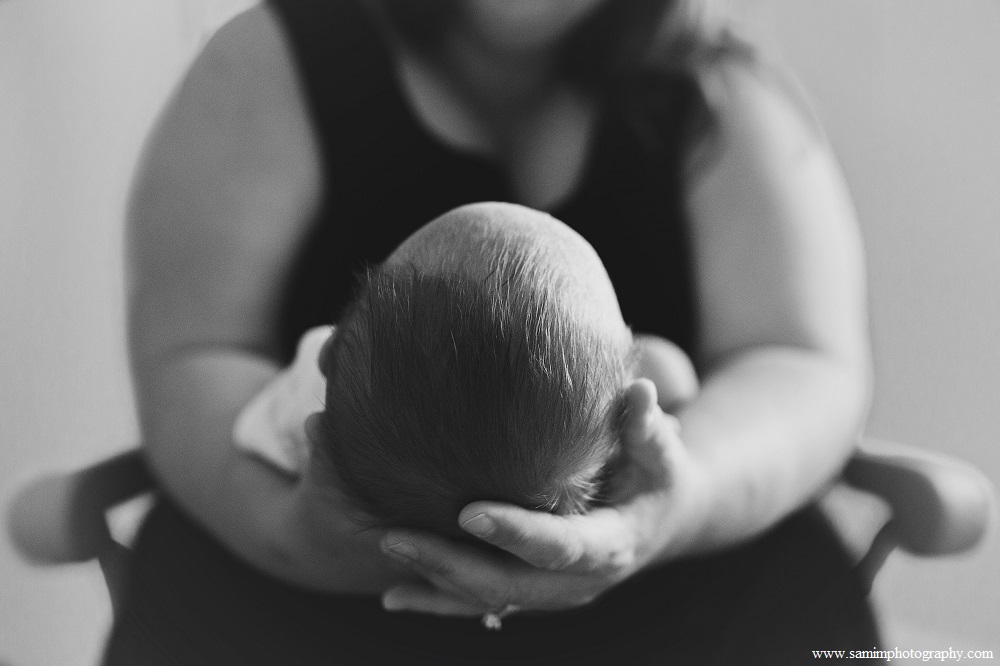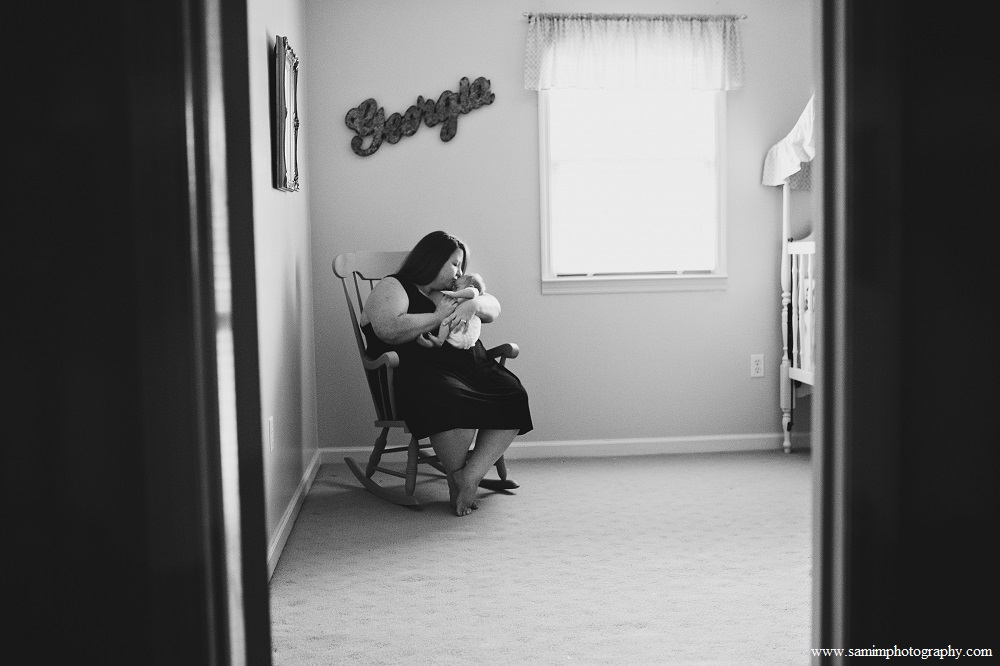 This second portion of the session was taken in Sarah and Justin's bedroom. We had two natural light window sources. I left these in color so enjoy my little cotton-headed nephew Wyatt who looks EXACTLY like his daddy, my gorgeous red-headed sister, and my precious blue-eyed niece. I love the relaxed feelings these images portray. They happen to be some of my favorite images ever – so much so that I got a metal print of the picture of Wyatt and Georgia cheeks pressed together hanging in my studio.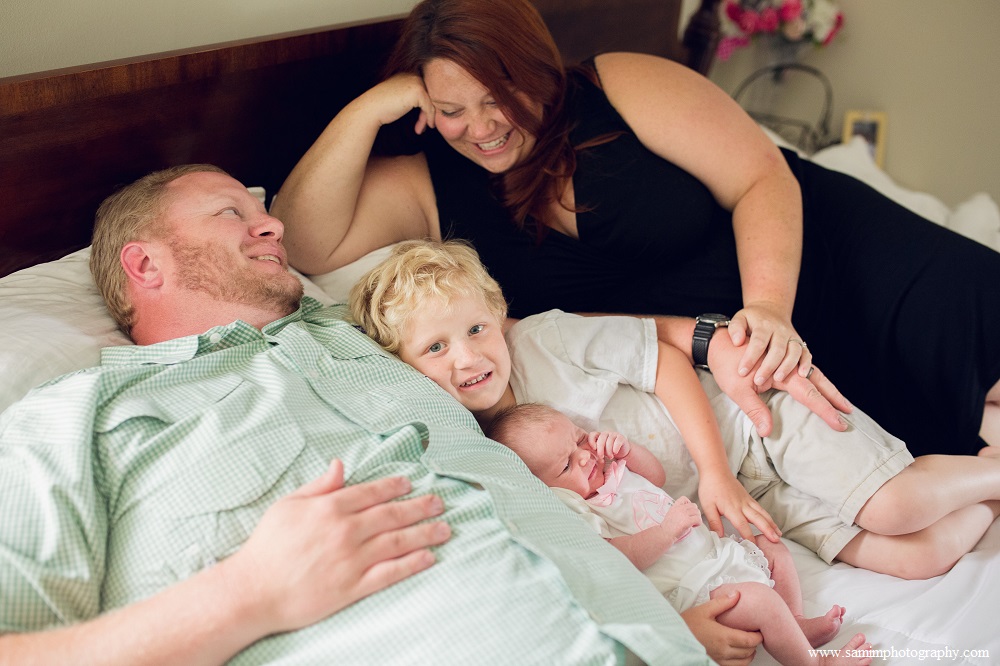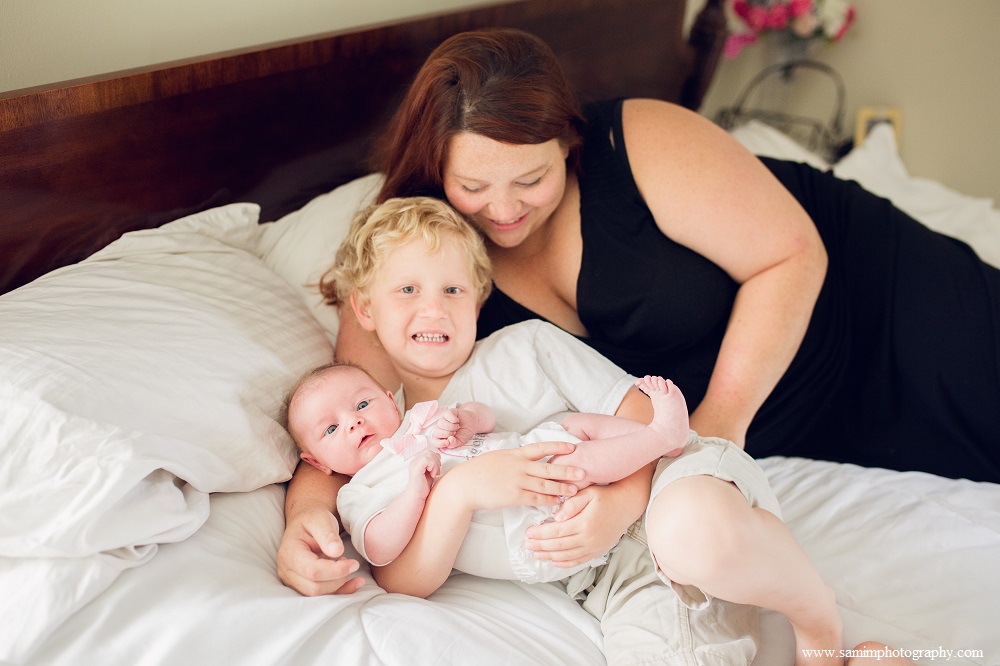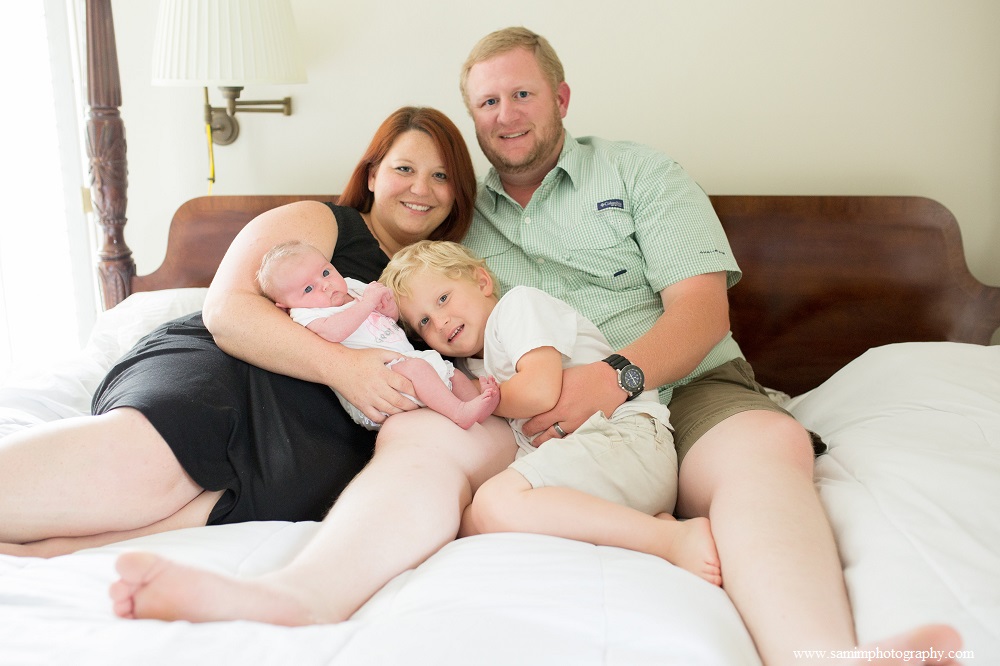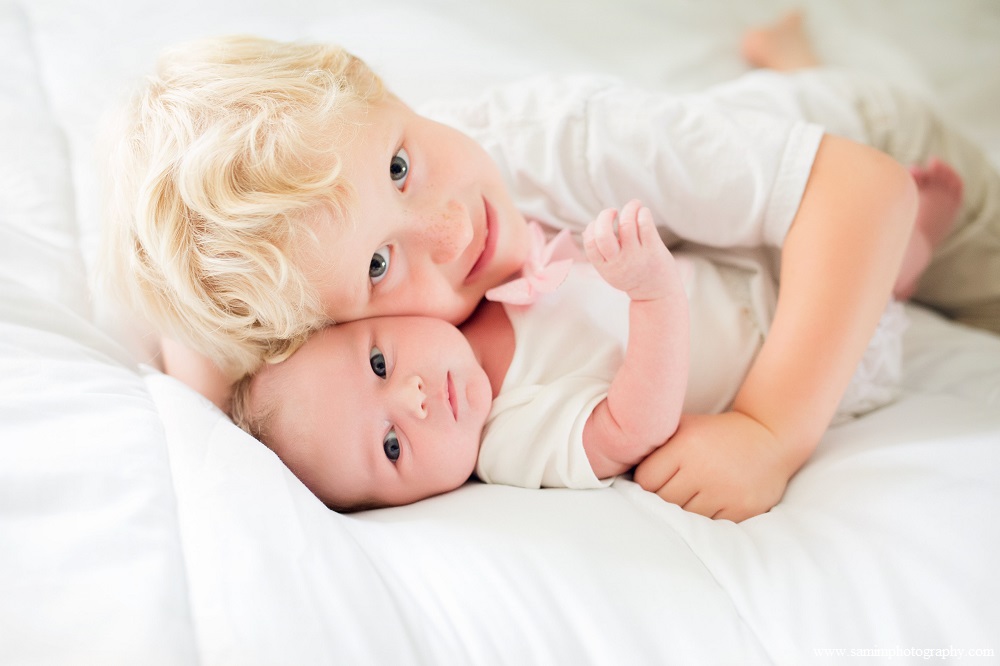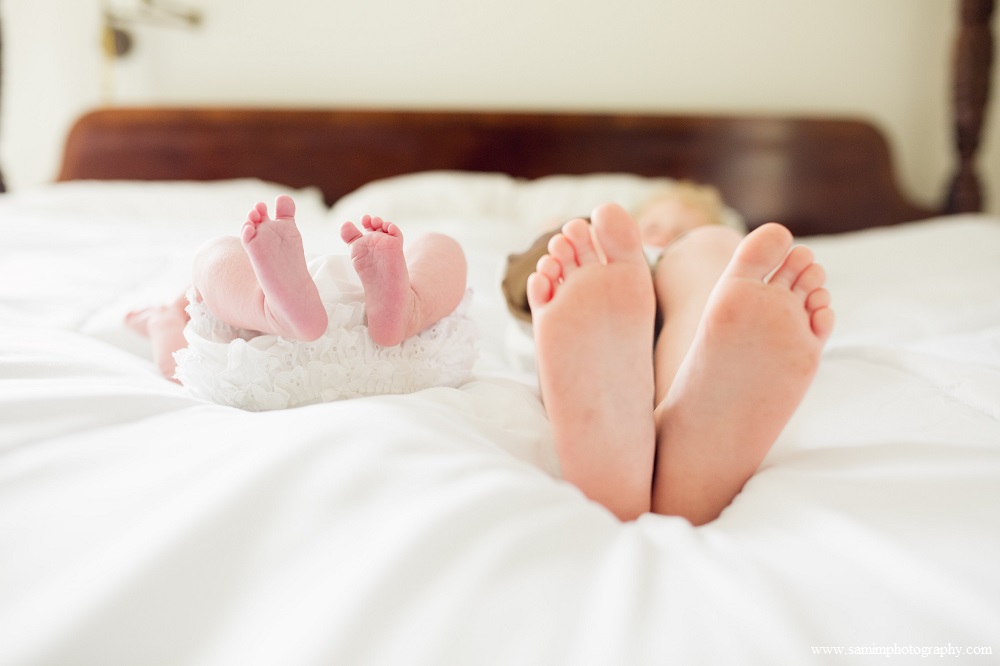 As much as I love my posed newborn studio portraits, there is something spectacular about this relaxed in-home lifestyle session. The bare feet, the snuggles on the bed, your family in your element – it just adds up to a dreamy session.
xx,
sami
PS: If you really love my weekly blogs and want to be notified every time I post, be sure to subscribe via email over on the right hand side of the page!
Screenshot below for help: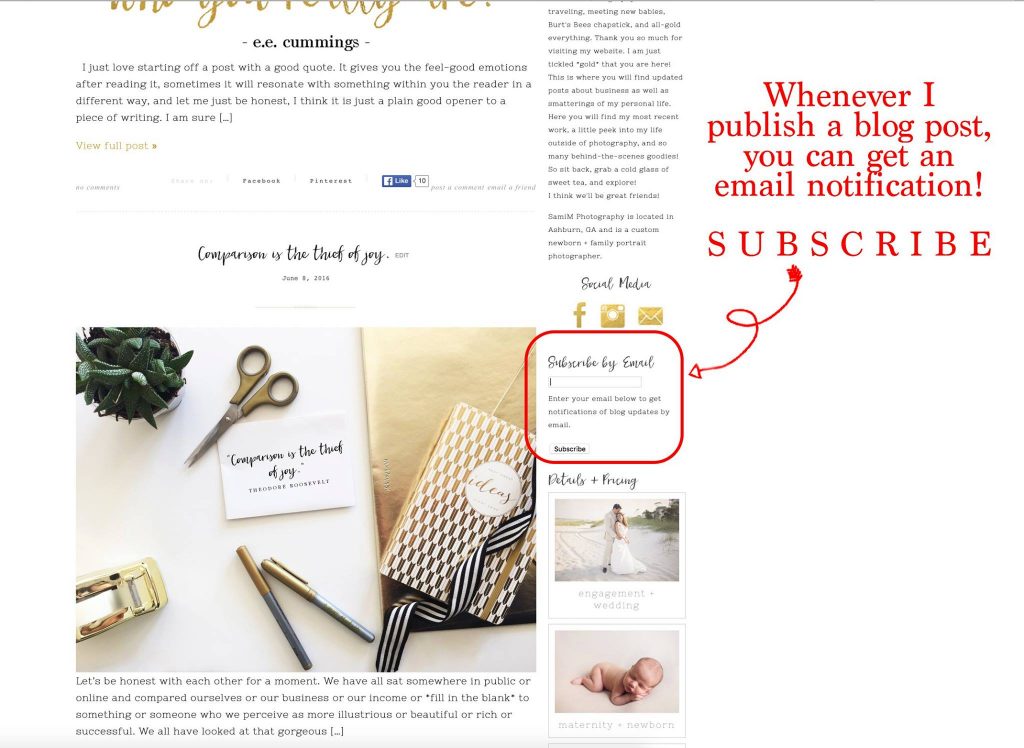 If you enjoyed this post – be sure to click like or share it with a friend.
You may also love these posts:
How to create an insta-worthy post
What to wear: a portrait session guide with SamiM Photography
You gotta jump: finding courage in the risks