We celebrated little River's first half birthday with an adorable 6 month summer session. I have seen so many changes in the short months since his 3 month studio session. This is exactly what the SamiM Photography First Year Baby Plan's are all about – documenting the growth of your little one when they are changing ever so rapidly. River is getting a more smiley personality, on the cusp of sitting up on his own, and sure loves his moma and daddy. River is more aware of his surroundings, more aware of the camera, and a little more eager to drop a little smile here and there.
The summer sun was perfectly streaming through the trees in the background and despite the heat and the plaguing gnats, these photos are some of my favorite of the Jones'. His session took place in his grandmother's yard, the same yard that his parents got married in a few years back, and the sentimentality was not lost on me.
This 6 month summer session is one you definitely don't want to miss.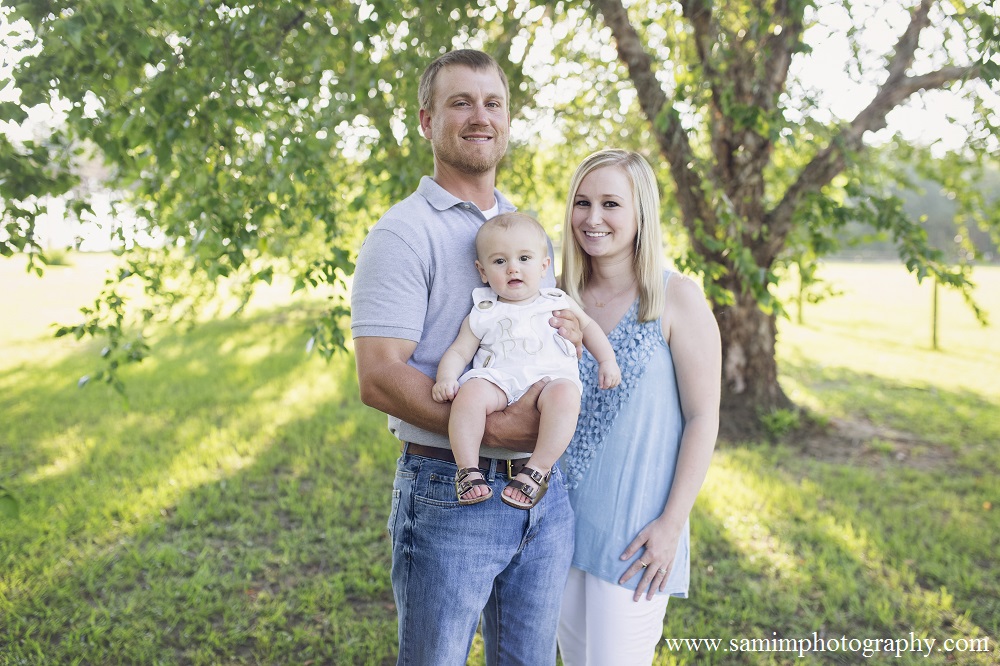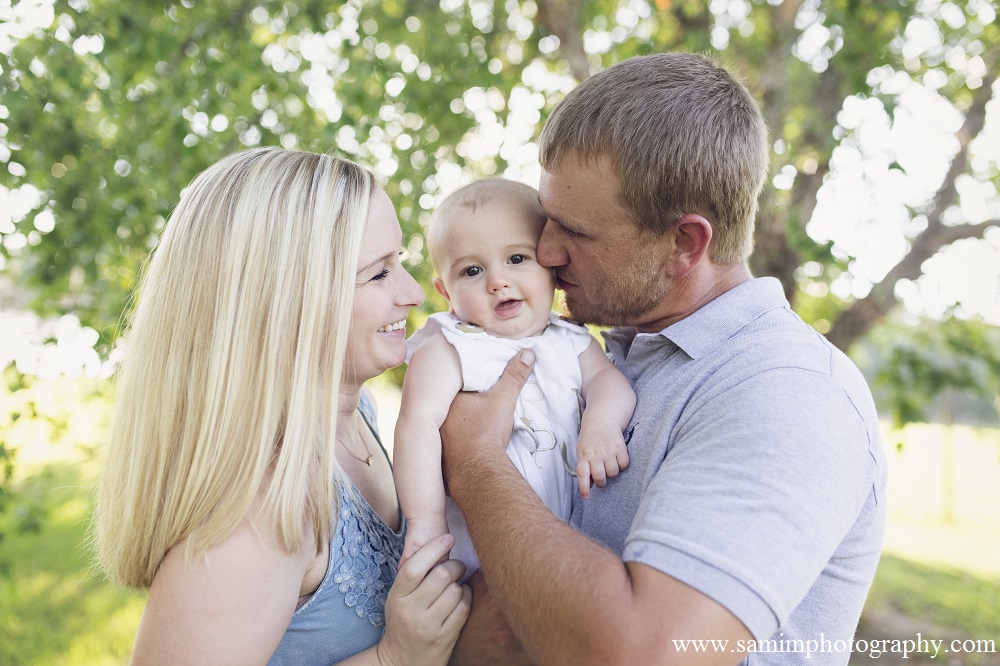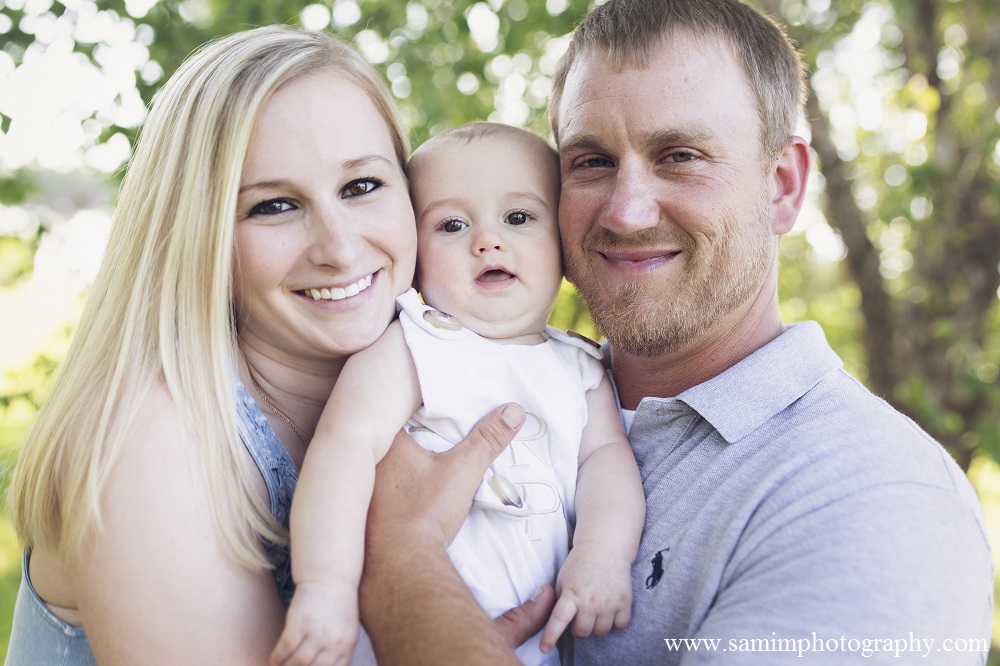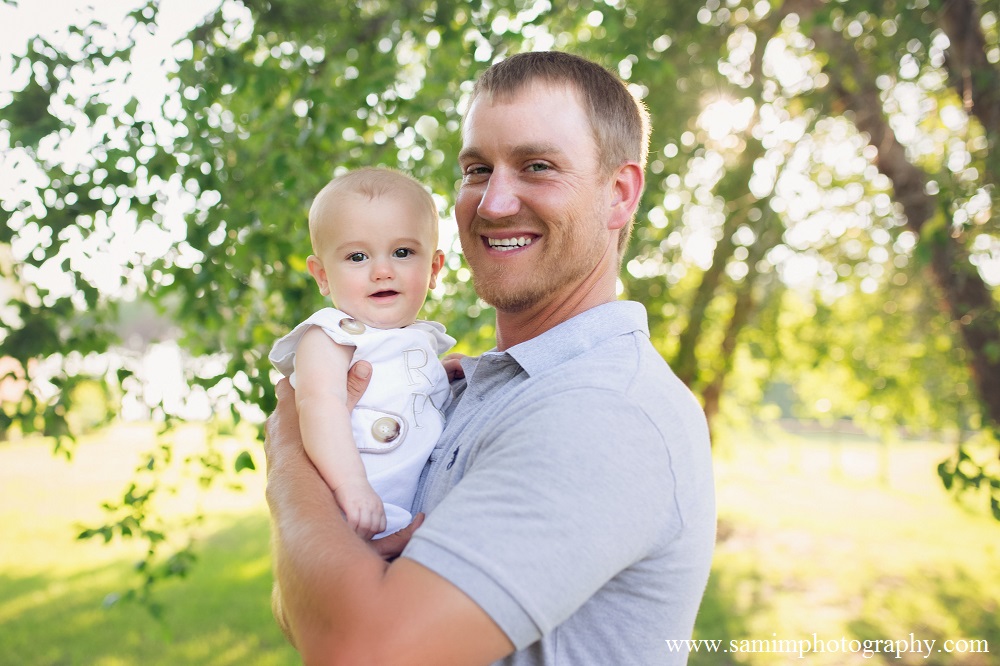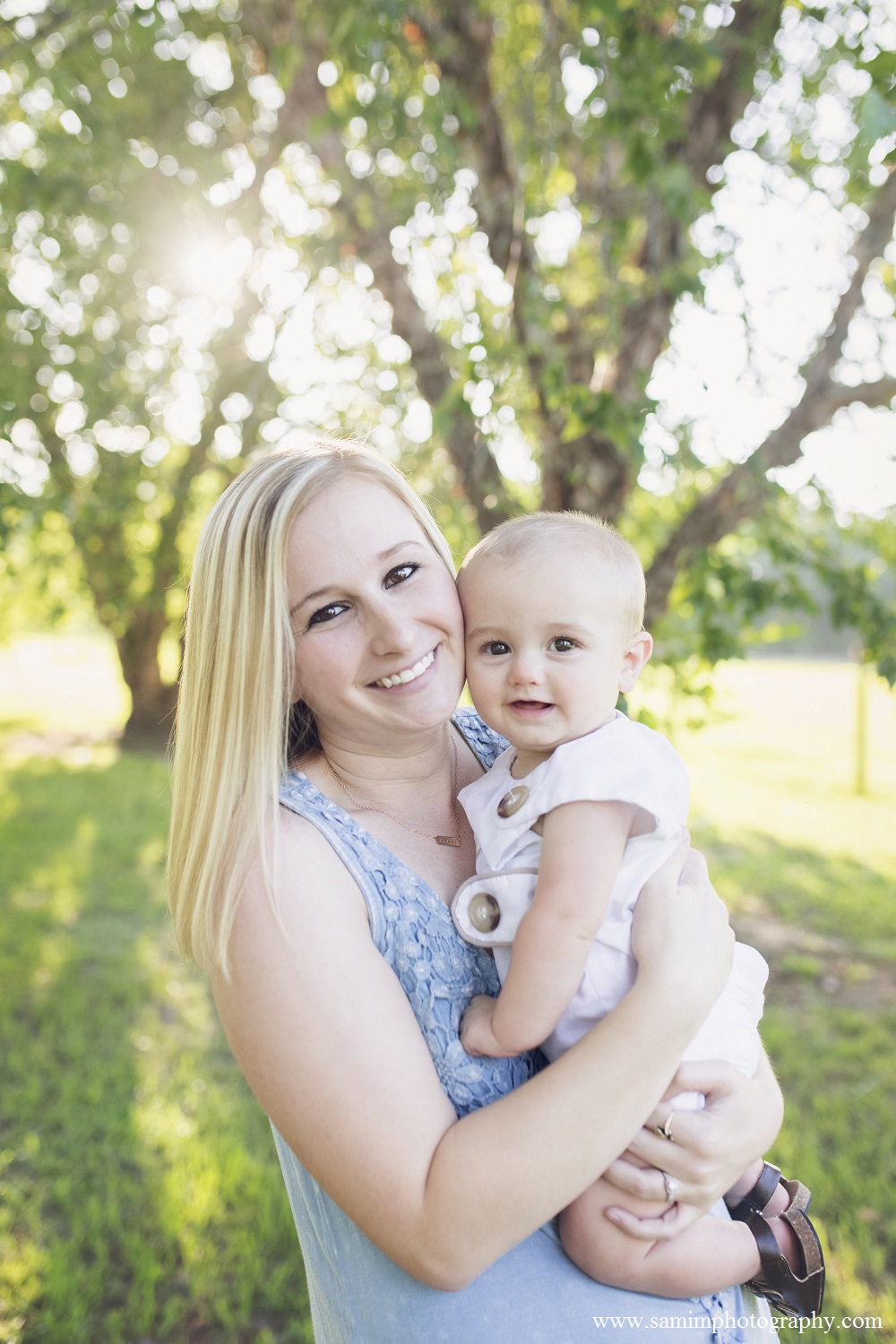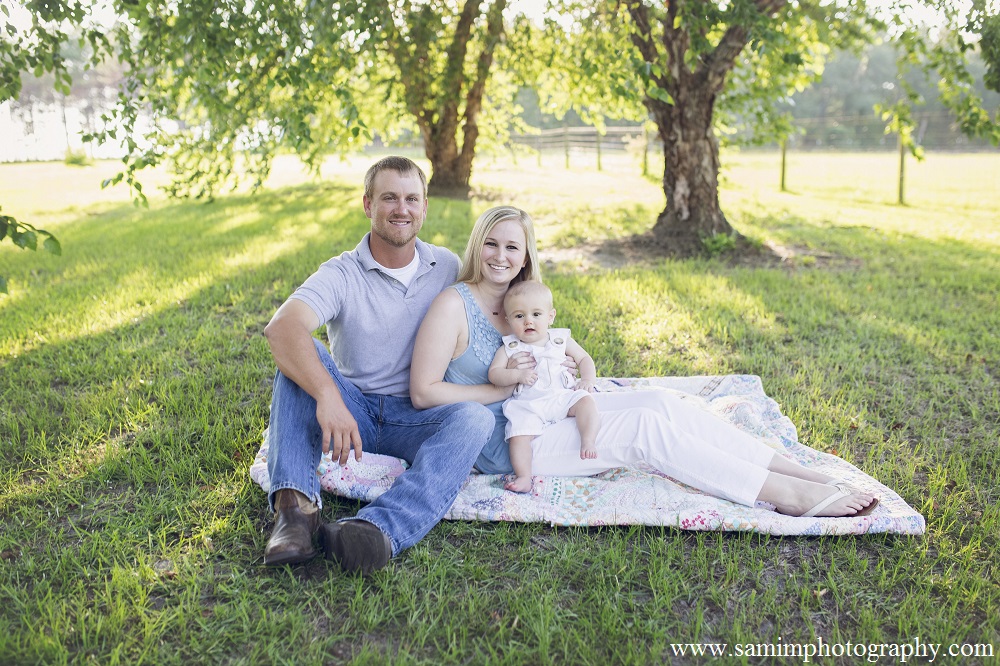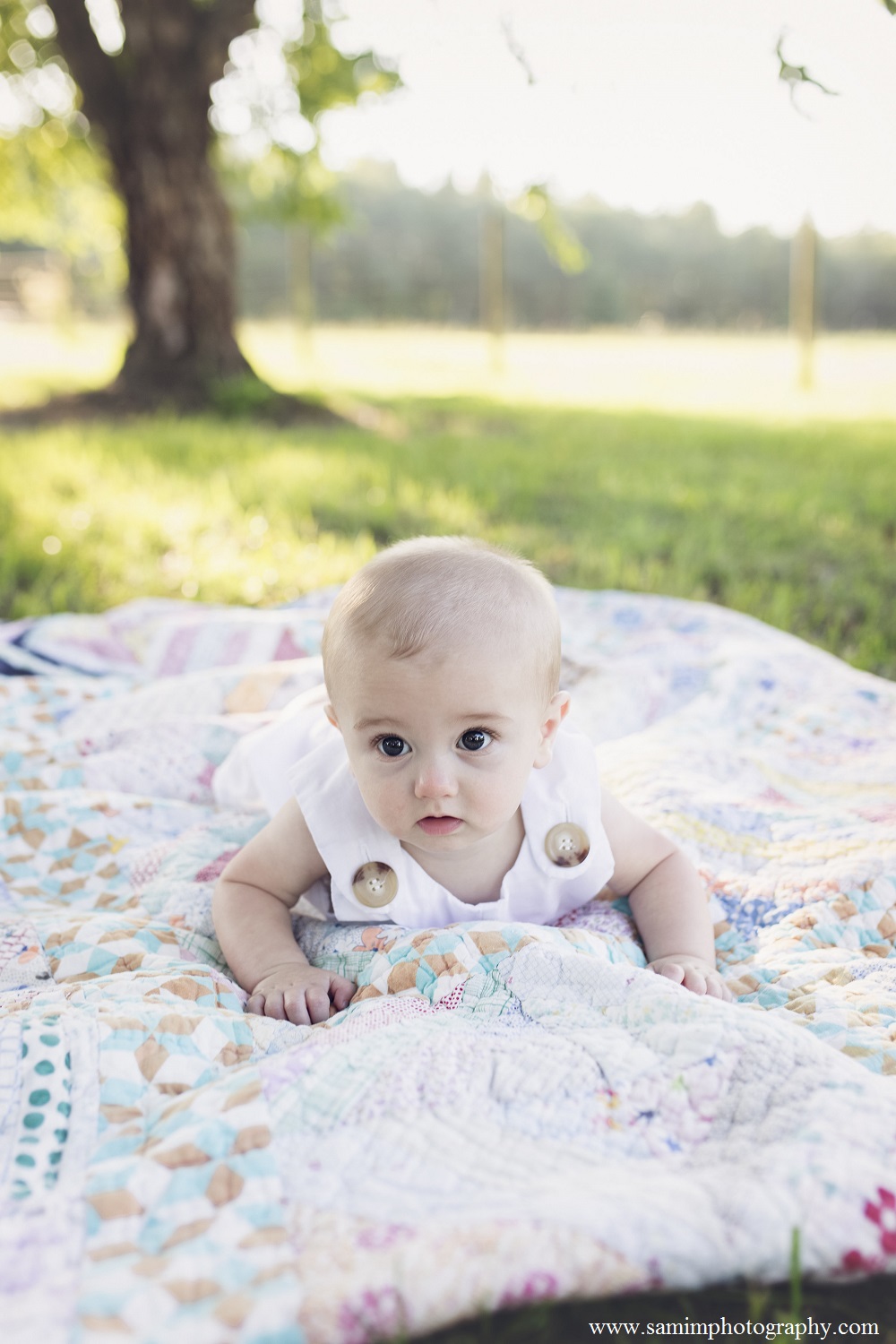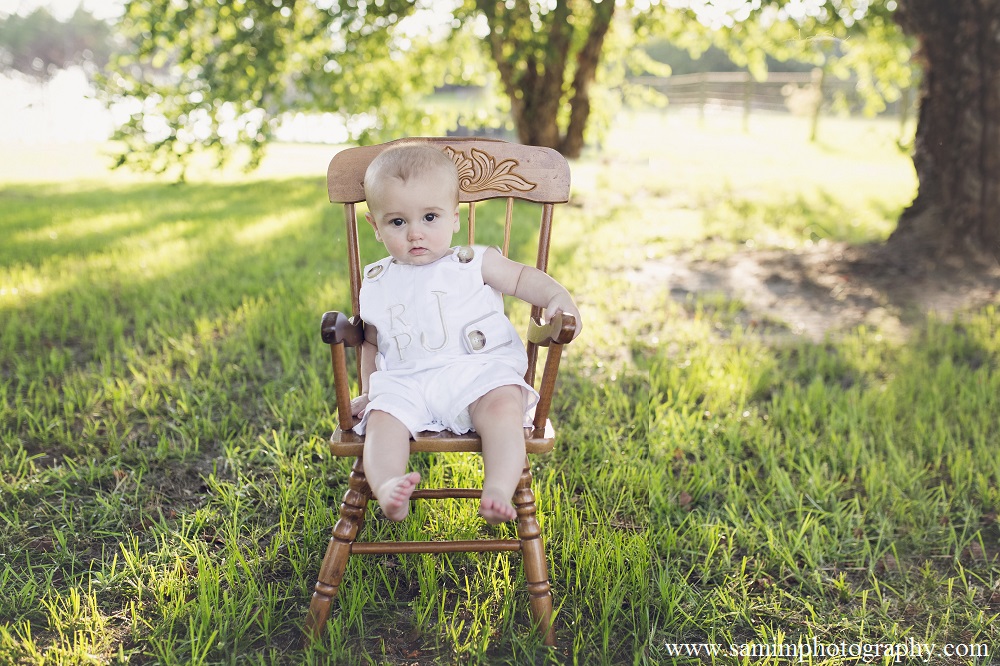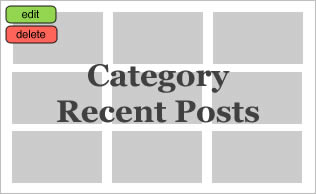 Click below for more information on a first year baby plan session,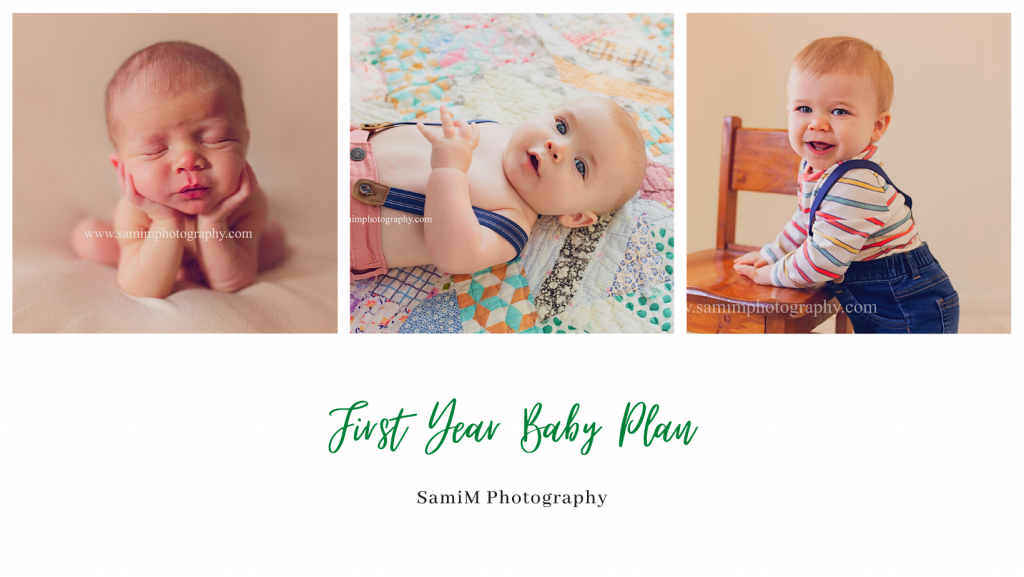 or contact Sami directly via email or phone!
contact@samimphotography.com
229-567-6572