Mother. Everyone has their own definition of what makes a mother. Some characteristics are biological or genetic whereas some define a mother in a much more broader sense – through love. I want to share a the sweetest story of Alyssa and Kaylee. This story of an unwavering mother's love is definitely a tear-jerker so be prepared! This post is also quite lengthy because I am sharing two different perspectives on this wonderful story.
But first, let me give you a little backstory into how I met these two sweet girls! Back in early September, you may remember that I posted on my Facebook page about a chance to pay forward a free session to someone deserving. I blogged about my winners here!
Alyssa's moma, Christy, nominated her and shared a bit of Alyssa and Kaylee's story! Christy wrote and shared a post from her personal blog the heartfelt feelings of the unexpected blessing that Kaylee was and continues to be for their family. I love that it is with Christy's unwavering mother's love for Alyssa that fostered Alyssa's unwavering mother's love for Kaylee. Here are a few excerpts of the story of Alyssa and Kaylee in Christy's words that she wrote on her blog in August:
"What a difference a day makes! Or 490 days. Or, literally, a Day. Ever since the words 'Alyssa is having a baby' were uttered to us 16 months ago, our lives have completely turned upside down…Our dear friends brought the life-changing words to us in mid-April of 2015. Our daughter, Alyssa, was a freshman at her college of choice, Truett-McConnell, in Cleveland, GA…Yes, you read those words correctly. Our daughter went through 9-months of pregnancy & we didn't have a clue. No one did. She did not show & actually lost weight since she started college the August before. Alyssa went to great lengths to keep her pregnancy from the world…

Despite my feelings of hurt & disappointment, I determined I would love on my daughter so she would have no doubt she has a safety net in our home, in our hearts, during this storm.

Excruciatingly painful as it was, I resolved to support Alyssa in whatever she decided to do, no matter what. This was HER decision, HER life, & I needed to support her & let her know I loved her regardless…

My heart ached because I didn't know where, or if, this beautiful baby girl would fit into our lives. Alyssa had already expressed she was going to give her up for adoption. Once Alyssa was able to talk again, I pled with her to not make any hasty decisions concerning the baby before we got there to talk with her & she agreed she would not. I then asked her if she had held her baby yet. My heart shattered when she cried, 'I can't. I don't want to love her.' … When Alyssa did hold her new baby girl, more than likely actually looking at her for the first time, she burst into tears, saying, 'She's so beautiful.' Weeping with her, I expressed to Alyssa that we loved her so very much & that we would get through this together…


When I finally gathered this precious soul in my arms, she took my breath away. So tiny (5 pounds, 7 ounces) you could hold her in one hand. Her hair was such a deep brown & already had a curl to it. Her eyes, oh, her eyes! So dark & so alert. Only a few hours old, she was taking in the world around her with such curiosity. My heart already loved her with a lifetime of loves! This was definitely going to be a faith-filled path our family would embark upon no matter what Alyssa decided…

After much discussion, many tears, & more prayers, Alyssa decided to keep the baby. She named her Kaylee Nicole & we affectionately call her Bug. Alyssa immediately & effortlessly fell into her role as Mommy. I would never be able to adequately describe what it was like watching her care for & love on Kaylee those first few days, but it was something beautiful."
But wait – Alyssa also shared her story in another post on her moma's blog in September. Reading the guilt and shame she felt, the sheer faith she had in the end and feeling the intense unwavering mother's love she had and still has for Kaylee is so emotional. In her own words, here is their story:
"This IS a story to show the grace, love, and protection of my amazing God during my pregnancy and the birth of my precious baby girl…

I saw those two little pink lines and all I could do was cry. As first, I tried to talk myself into believing it wasn't really happening, that it was just a false positive. I think, if I remember correctly, the total number of tests that I took came out to be 12, all of which were positive. I didn't know what to think. I didn't know what to do. All I could come up with was, "How am I supposed to take care of a baby?" I was a freshman in college, four and half hours away from home, with no job…

So, in my opinion, adoption was my best choice.  I found out that hospitals have this thing where if the pregnant woman doesn't want the baby, all the woman has to do is let a nurse know and they deal with everything themselves. So that's what I had decided to do. I was going to give the baby up for adoption and not worry about it anymore…

I never went to a single doctor's appointment. I didn't know the gender until I had her. I never got a sonogram or got to hear her heartbeat. Nothing. I will always be mad at myself for that. In that moment, I was so selfish, that now I have nothing to show my baby girl of when she was in mommy's belly. I would watch her move around in my belly. I actually took tons of pictures and videos of her kicking me. But I deleted them all in fear that someone might see them and find out. I can still remember what it felt like when she got hiccups. I can remember where I was when I first felt her move. When I would take videos, I'd always put them in a message to send to my parents, but I'd always delete it…

Around 10 am the ne[x]t morning, the day my precious baby girl made her appearance, I finally decided that I had to go to the hospital. That morning was the first time I ever said anything to anyone about me being pregnant. I told my best friend…For the first time, someone other than myself knew I was having a baby… The whole time I was in labor, all I said was, 'I don't want the baby. I don't want the baby. I'm not keeping the baby.'

After 12 hours of being in labor, I finally had her. They asked me if I wanted to hold her and I told them no. I wouldn't even look in her direction; I kept my eyes closed the whole time. All I kept thinking was how I wished they would take her out of the room so I didn't have to worry about this anymore. I will forever regret not holding my baby girl as soon as she was born…

After my parents got there, and after a long conversation about the pros and cons for adoption verses keeping her, it wasn't until 5 hours after I had her that I decided to do this and keep her. That's when I named her: Kaylee Nicole Day. My precious 5lbs 7oz, brown eyed, curly haired baby girl.

I was so very much in love.

These past 17 months have been anything but easy. From getting up every two hours to make sure this new person was fed and changed, to sharing my bed with a stubborn girl who is a bed hog, and every moment in between – I wouldn't change a thing."
Anyone have dry eyes after reading both of those incredible stories?? This is just some excerpts! Definitely click on the links above to read the full stories. I still tear up reading it – and it is probably my 5th or 6th time.
Check out their gorgeous sun-filled Moma and Me session. Isn't Kaylee the cutest thing with the most infectious smile? Those bottom teeth, though! and that hair!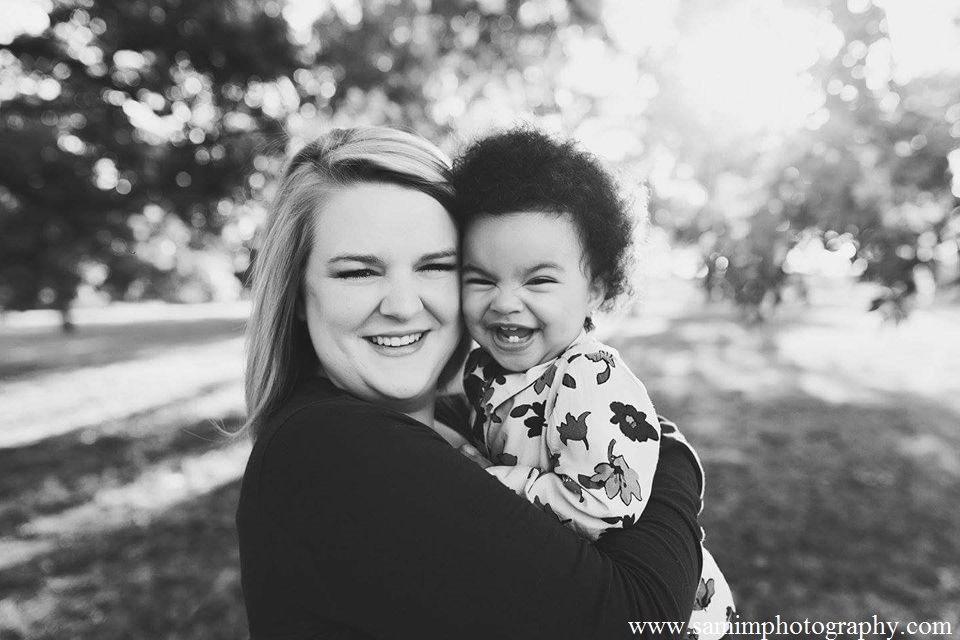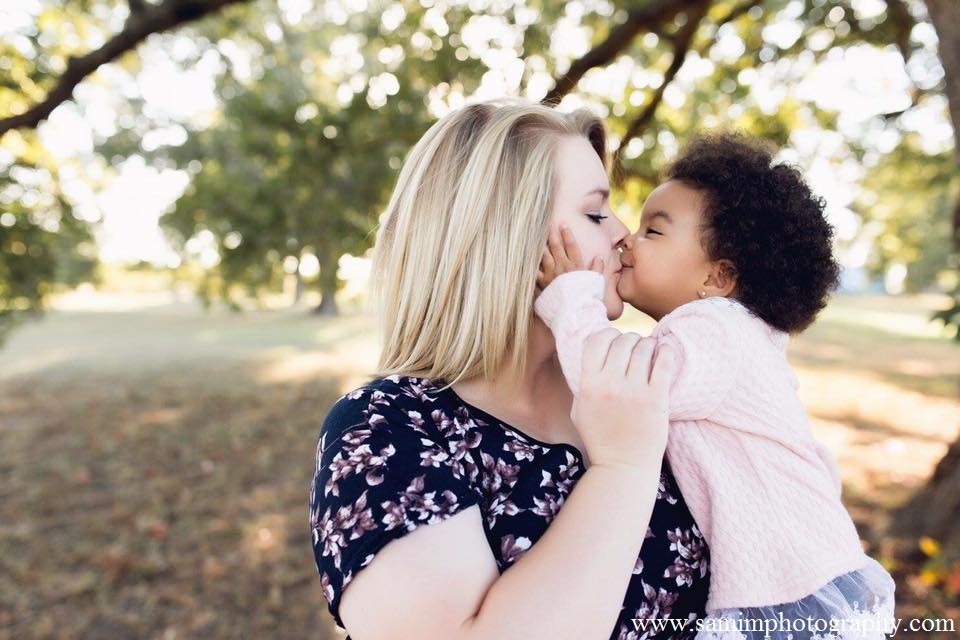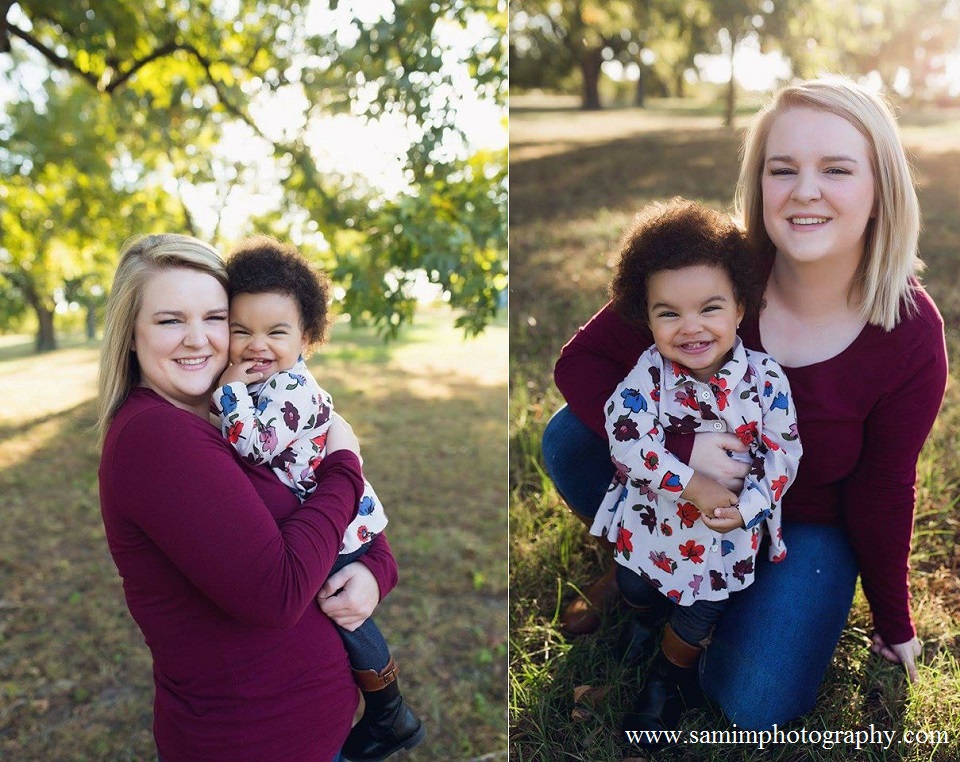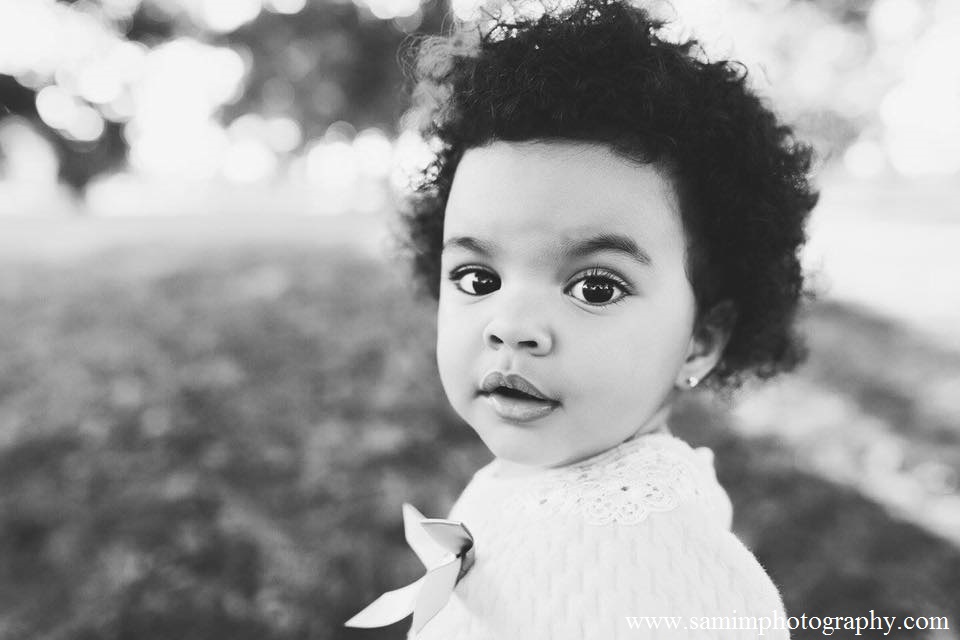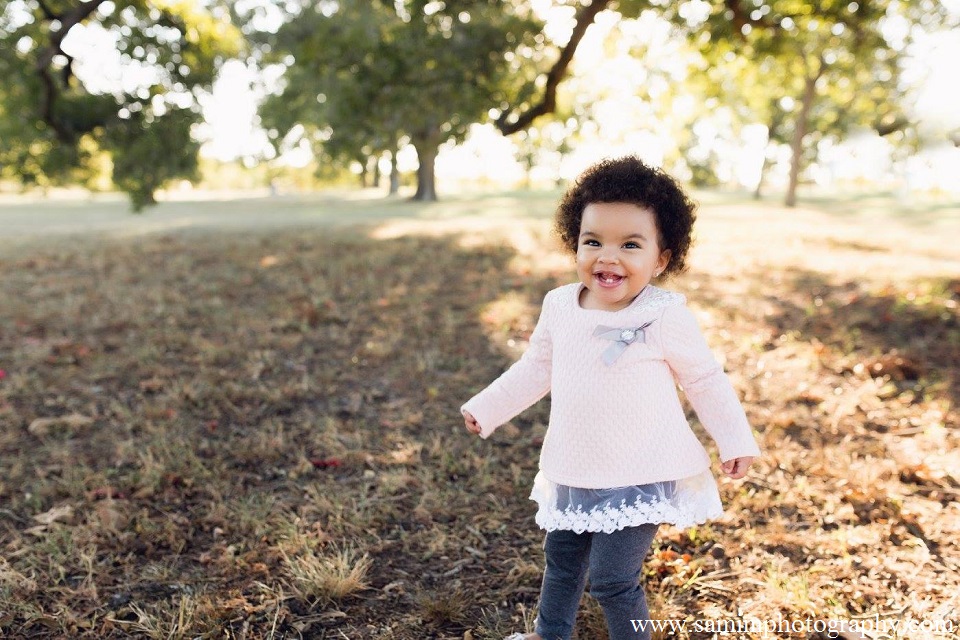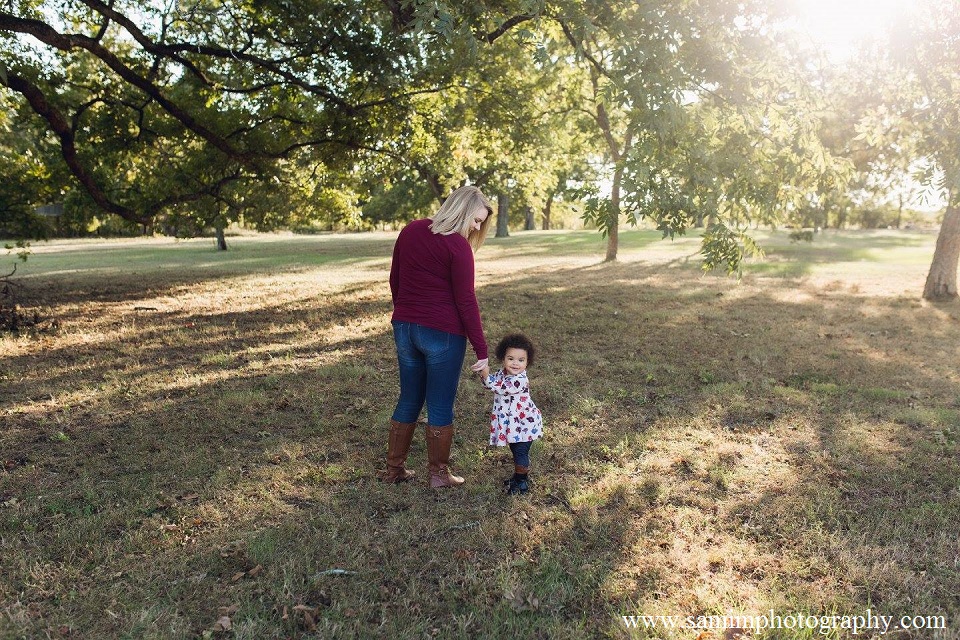 Being able to offer this sweet moma and her little darling baby girl photos – that is exactly what the pay it forward challenge is all about. It's not charity but more of spreading kindness to those who deserve – those who have heart-wrenching stories or who always lend a helping hand. My challenge to you is to do something nice for someone today. Open a door. Offer a compliment. Rake up the leaves in a neighbor's yard. Write a well-thought out thank you note.
xx,
Sami
If you enjoyed this post – be sure to click like or share it with a friend.
You may also love these posts: