The rise of social media is perhaps the most defining characteristic of the 2000s. First came the top 8 and MySpace. I remember strategically (and definitely shallowly) ranking my friends. But like most things, humans are fickle and their attention moved to the new kid in town, Facebook. If I am being honest, I am surprised that Facebook has been going so strong for as long as it has been.  There have been new social media apps that have come such as Twitter, Snapchat, and Instagram, but Facebook is still alive and thriving. I know I have been on the social media site for a decade (GASP!) and we do have a love/hate relationship most days. My main squeeze though is Instagram. I adore (as much as one can adore a social media platform) and utilize it soooo much more than Facebook. So let's delve into the reasons why I love Instagram, why it is better for my photography (and travel blog) business than it's rival and step-brother, Facebook, in my humble opinion, and why you should love Instagram for your business!
Images, Images, Images!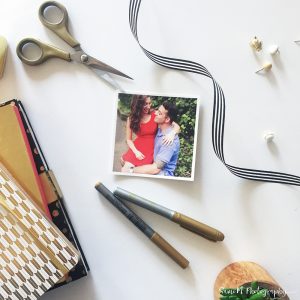 As a photographer and a highly visual person, obviously this is my main reason for my love of Insta. The main drive behind Instagram is that it is an image-based content platform. Using Instagram for your creative businesses is so much more than sharing your portfolio and selling yourself. You want to think outside of the blog and figure out how to create aesthetically pleasing images that makes your followers want to see more. But have no fear – producing gorgeous and custom stock photography is seriously easy. You may remember that I wrote on this topic on how to create an Insta-worthy picture. All you need is the following:
A subject
A decent camera (iPhone or DSLR are both great options)
A flat surface to photograph on (I used a cheap piece of foam board but I have used a wooden table, a kitchen island, etc)
Misc. items that add interest to your image
For more tips and examples (especially lighting recs), be sure to click on the picture to the left and go check out my more comprehensive blog post.
If you want a free download of this PS CC document lay flat to be able to insert your own pictures into the 3 Instax mini polaroids, be sure to sign up for my mailing list at this link! You must have a knowledge of clipping masks (which can be easily youtube'd) for this template! This is perfect for an Instagram post!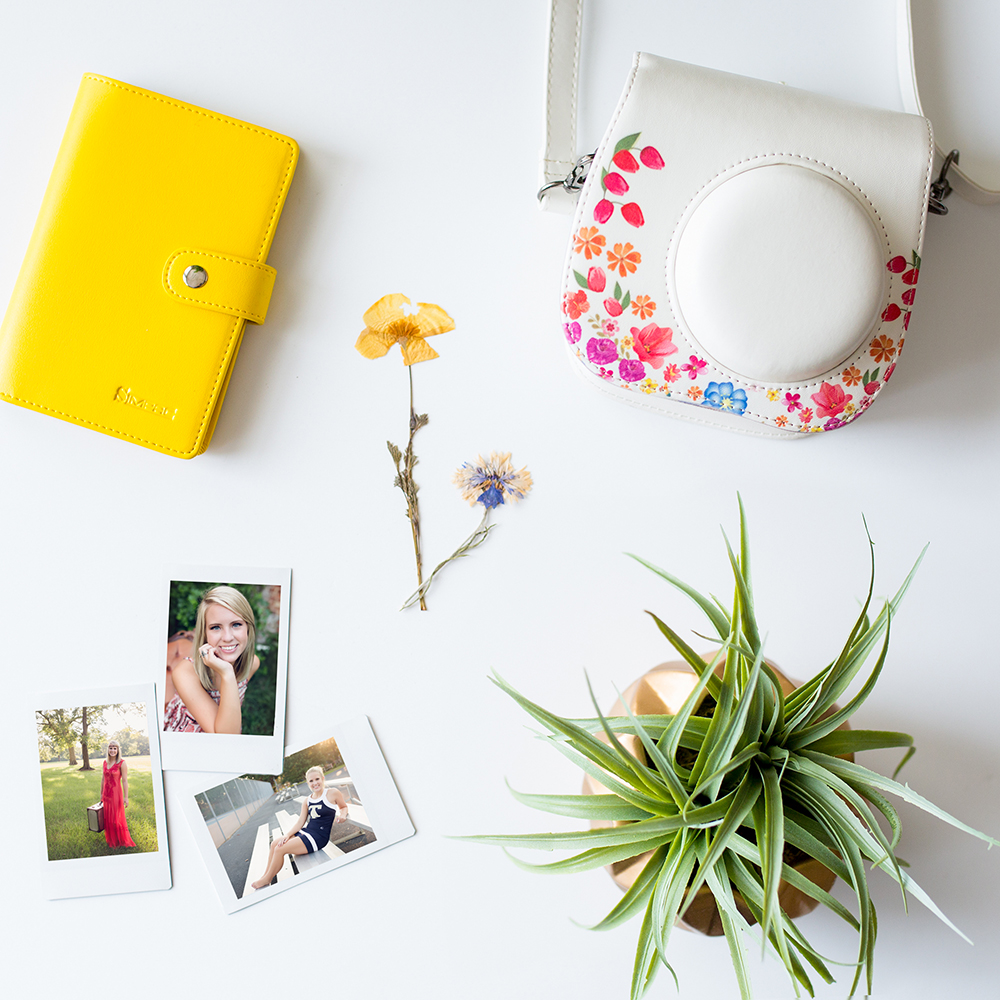 Download will be emailed to you at the address you provide after you confirm your subscription! Be sure to check your spam folder for the confirmation email. (If you are already on my list – just send me a quick email and I will send it your way!)

Clearly display a brand identity
For you small business owners – this is pretty important for you to read. This is a concept I kinda have known about forever but never really adhered too until recently. First things first, you need to establish your business brand identity. Are you more whimsical and use a lot of pastels? Classic and use rose gold accents? Or maybe you are more industrial and you love to incorporate rust and metallics. Finding the aesthetic that you wish to share with your followers is vital because it gives them a level of recognition when they see a photo of yours before even seeing your name. Plus, it gives your feed cohesiveness. According to sociological studies, a human's attention span is pretty short. As a creative, you have to be able to catch the attention of your followers fast or they will keep scrolling on by. Some wonderful examples are @StudioDIY rainbow explosion feed, @Burtsbrisplease pops of orangey/red tons in an otherwise modern feel, and @Designlovefest colorful but artsy feed.
For my photography, my branding is very modern with gold accents and black and white stripes. My logo, my packaging, my Instagram feed, and even my wardrobe (although that one is not necessary, I just really, really like black and white stripes and gold!) are all on brand. I have this in my mind when I am creating content or doing non-business related things. I don't have a business Insta handle – just my personal @samimastrario that I share everything on.
check out this post on why you should post both personal and business items on the same instagram handle.
Here is a screenshot of my latest Instagram posts (at time of writing this) so you can visually see my own attempt at owning my branding identity…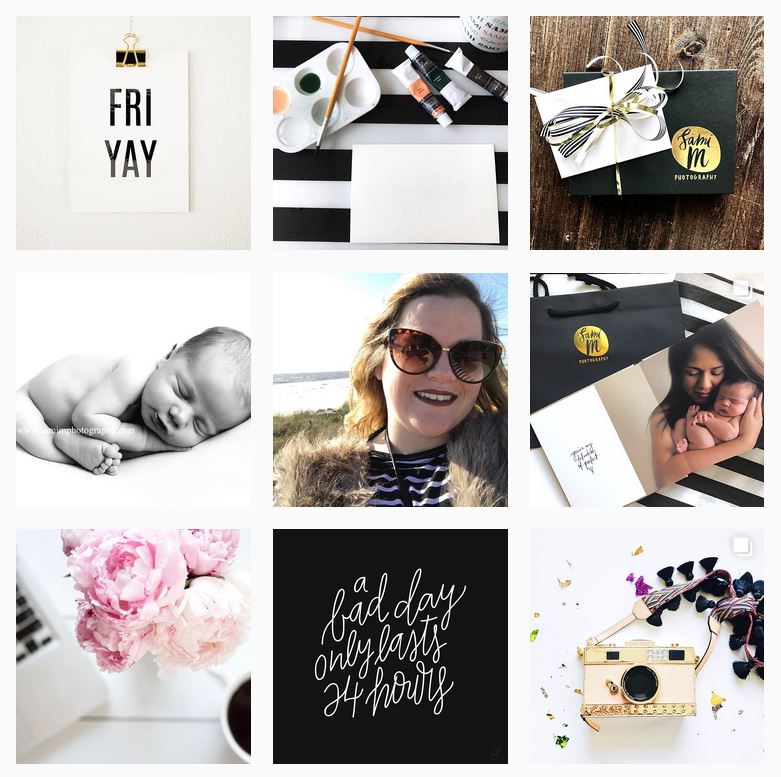 I am very conscious now about choosing images that fit my branding – clean, modern, and pops of gold. I pull items from my apartment and use it all the time and sometimes, I take many a ton of photos and save them to post sporadically when I am being boring and uninspiring.

Insta-stories for the win
So a new snapchat rip-off is Insta-stories, and I ain't even mad at it! I like using snapchat to send weird videos directly to people but not so much for the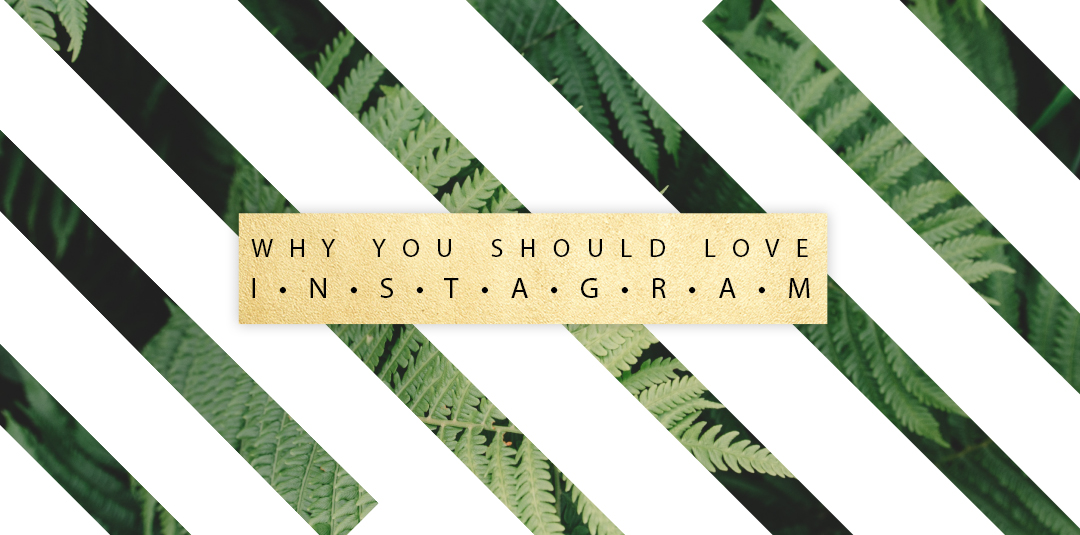 stories feature so when Instagram stole their idea (let's call a spade a spade), I felt a little awful for loving it so much. I use it ALL the time to show less curated stuff like behind-the-scenes videos, me being weird in general, or for things that don't exactly mesh with my feed. I really love how it is temporary too because I could imagine my over posting problem would clutter up my instagram feed. Here are some ideas on how to utilize your Insta-stories feature for your business:
when you are doing a multi-step process behind-the-scenes. For example, creating content for your feed
Have a quick question to ask your followers? Create a short video and wait for the responses
Before/After images
sharing that video of your niece walking for the first time (I am positive that is coming to mine soon. She is SO CLOSE!)
Go to a new restaurant and had the most amazing Korean BBQ? Video that delicious meal being cooked RIGHT.IN.FRONT.OF.YOU!
so many more ideas… leave your ideas in the comments below!
Everyday I'm hashtaggin'
Last up in why you should love Instagram for your business is hashtags. I love a good hashtag. I use them under my pictures to be able to easily go to a group of photos. For example, I have a new apartment and I hashtag all my post #AptAinAshburn. So when someone asks me about something in my apartment, I can easily reference the hashtag.

But the hashtag is also so wonderful in getting some engagement on your photos from people who aren't following you (and may follow you if they love your new cohesive feed!). As long as your content is relevant to the hashtag, you will get those who follow the hashtags and leave lovely comments or suggestions!
I promise, the power of a hashtag is strong!
I booked a photographer in Santorini next month by going to an appropriate hashtag (#SantoriniPhotographer) and stumbling upon gorgeous images. Julia is lovely and chatting with her on Instagram started off the whole process. Cannot wait to meet her and get some gorgeous photos next month, y'all.
Do you have any real experiences or reasons on why you should love Instagram for your business? Comment below!
xx,
Sami
---
If you enjoyed this post – be sure to pin it and share it with a friend.
You may also love these posts: